Jodie Hoskin – MA Conflict, Governance and Development, University of York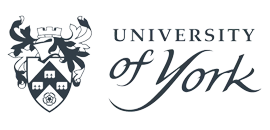 What were the most helpful sources of information when choosing where to study?
I used a lot of online career websites, but also looked on a variety of university websites. York also offered a Virtual Open Day, which I found extremely useful as students themselves answered any questions I had.
What are the support facilities like at York?
The postgraduate student support facilities here in York are unlike any I've seen at other universities around the country. I have been particularly impressed with the university's commitment to mental health support facilities, as well as postgraduate-specific support being in place through the Graduate Student Association (GSA). The GSA also put on a lot of postgraduate events and trips, which have definitely provided some respite from the academic commitments of a postgraduate degree.
How do you find life as a postgraduate student at York?
Life as a postgraduate at York has been one of the best experiences I've had to date. The City and the University have been extremely fun to explore, and I have met some amazing people in the process. One of the highlights for me was visiting Washington D.C. this summer with York's International Study Centre programme, which is open to both undergraduates and postgraduates.
For those considering York as their university for postgraduate study, I can say from experience that it has been an fantastic year. Being able to specialise in a subject with passionate staff has been a brilliant experience, but also having met new people from around the world has made me extremely grateful that I chose to apply to study at York.