Post-Graduate Accommodation: Building Homes for All
When it comes to discussing student accommodation, the spotlight can focus on undergraduates taking their first steps towards independence and leaving home for the first time.
But as the numbers of students taking up postgraduate courses increases – Universities UK research has shown that full-time post graduate entrants have increased by an average of 37% since 2007 - it has become imperative to ensure that accommodation appeals to each and every student throughout their academic journey.
At Collegiate, we understand that Master's and PhD students have distinctly different needs as post-graduates, which is why we have built spaces which encapsulate the epitome of post-graduate living: spaces which are perfectly balanced for studying and socialising.
Serenity for Study
The ideal study space can really be broken down into two main factors: peaceful and well-equipped. Post graduate students appreciate more than others the benefits of a quiet and serene study space; and we pride ourselves on offering accommodation which actively supports each student's learning journey.
We know what you're thinking: how do we stand out? We offer in-house libraries in selected cities and perfectly designed study spaces, meaning that postgraduate students needn't travel and spend long nights away at University – they can study from the comfort of their own building.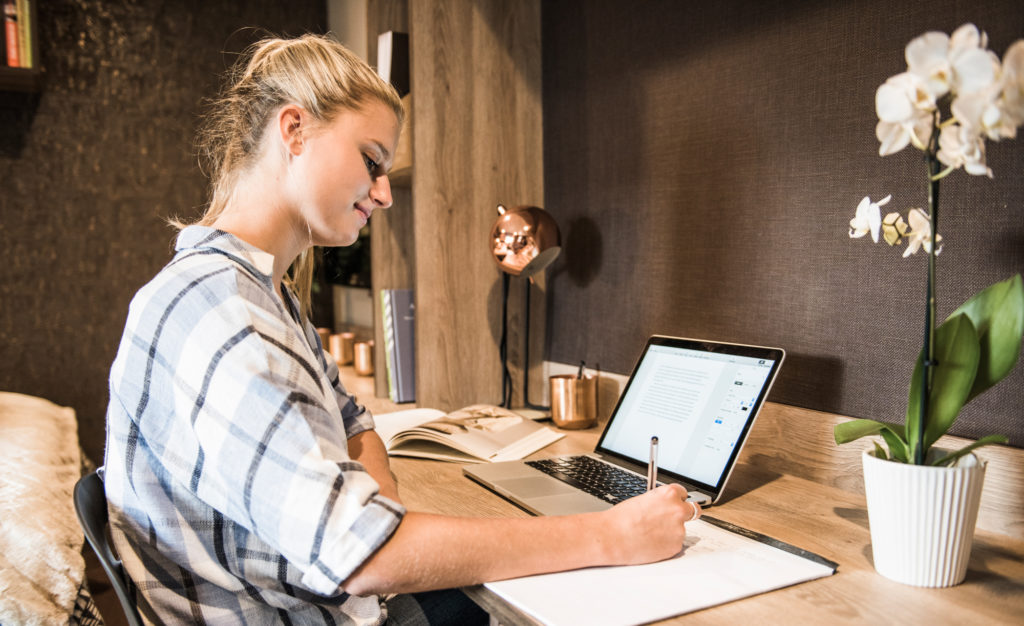 Comfort to Unwind
Above all, student accommodation must be comfortable. A home, no matter how temporary, must be a warm and welcoming retreat from the hectic schedules postgraduate students face – a restorative haven to unwind and prepare for the next day.
Turning the stereotype of traditional student living on its head, we offer bright and airy spaces, using the latest interior design trends to create a home-away-from-home which is unrivalled in comfort and style.
Welcoming, soft beds beckon to our students at the end of the day and prestigious en-suites are ready to refresh. Students can also rest easy knowing that they have access to high-speed broadband and 24-hour on-call support.
Space for Socialising
A vibrant social life isn't just for Freshers! At Collegiate, we believe in bringing together a harmony of sociality and studying. A key to unwinding is human connection, and a close-knit support system of fellow post-graduates comes with a multitude of benefits: whether it's being willing proof-readers or pushing friends to leave the books for the night and take a break.
After a tiring day of studying, it can be difficult to gather the energy to travel across a city to meet up with friends. Our post-graduate accommodation buildings offer bespoke social spaces, making meet ups and get togethers easier than ever.
From private cinema rooms, to high-spec upgraded common rooms, to fitness suites – we offer everything students could wish for, no matter how they like to relax and unwind.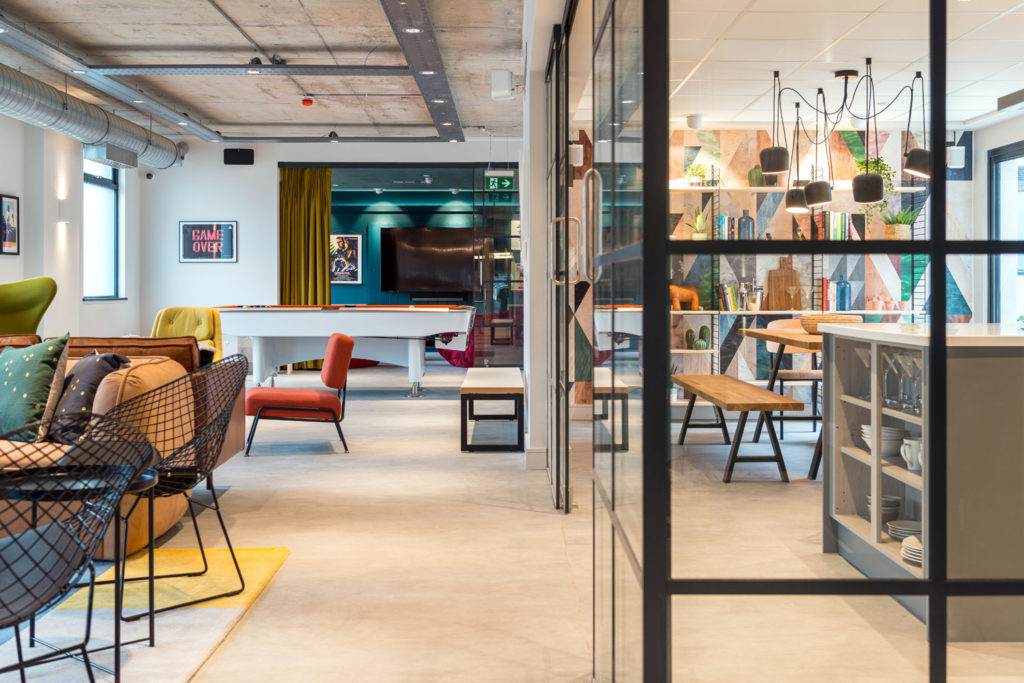 Expanding Horizons
When socialising is made easy, students have the opportunity to meet a more diverse spectrum of new people. Our post-graduate accommodation buildings are proudly home to a diverse community of students.
Higher education has always been about more than grades – it is also a life experience to expand horizons and meet different people. Although equally like-minded in their pursuit of learning, students can learn new things from others of different ages, cultures and backgrounds.
Designed for Convenience
Post-graduate lifestyles are famously busy, with packed timetables and more time needed to dedicate to independent study. Because of this, we've made the day-to-day living of our post-graduate accommodation as simple and easy as possible.
All bills are included, a tedious life task taken care of! All of our accommodation buildings are set in excellent locations – expertly chosen for easy access to campuses, public transport, supermarkets and local amenities. A selection of our buildings even have a 24-hour concierge service – offering additional support and safety for those who wish.
Looking to learn more about post-graduate accommodation? If you have any questions about our student accommodation or would like to know more about our communal study spaces, then feel free to drop us a Tweet or message us on LinkedIn.
Find out more about the Postgraduate Studentships PhD Funding Fair and apply to attend here.