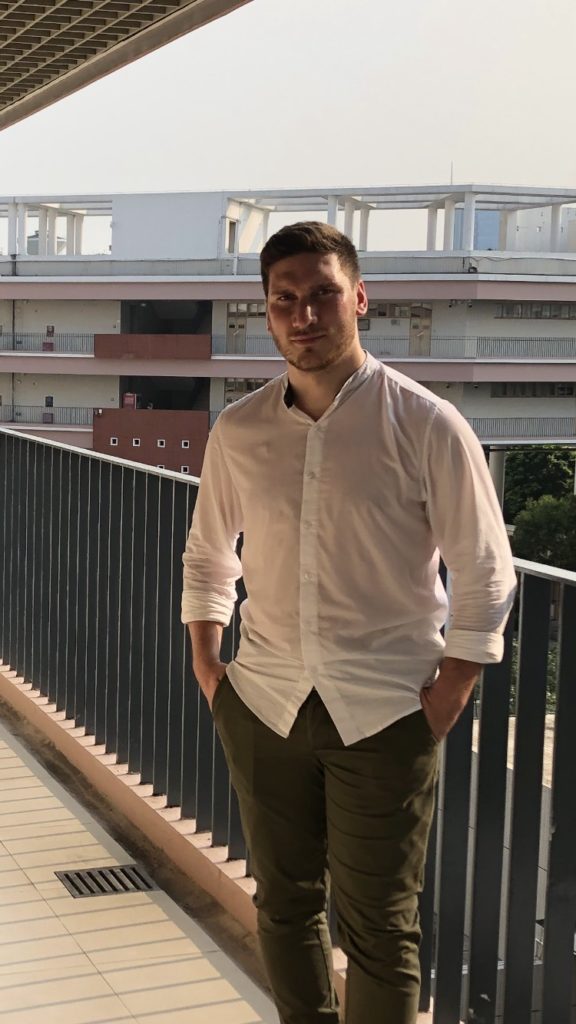 We're pleased to announce the winner for our Masters Compare Scholarship 2019/20 is Selim, a MA International Relations student at the University of Nottingham. We spoke to Selim about his journey into postgraduate study and about what winning the scholarship has meant to him. Selim started at the University of Nottingham in September 2019.
Can you tell us about your academic journey so far?
I have been always interested in social issues and history. With stepping in to higher education and studying social sciences during my undergraduate level, I experienced a great time and learned to think critically in order to understand theworld in which we are living is rather complex than simple to understand. The skills I gained from my university in Germany opened up new doors for me and I started to become increasingly interested in the phenomena of the international politics. Eventually, successfully completing my undergraduate level gave me the required confidence to apply for a postgraduate course at a university in the United Kingdom, since its universities are known for their high quality of education. I see this as a challenge to increase my knowledge and gain new experiences by studying in an English speaking environment.


What made you choose the University of Nottingham to study your Masters?
I regard myself lucky to have studied the social sciences degree for my undergraduate level at the Justus-Liebig University of Giessen, as the emphasis laid strongly on the critical thinking and independent learning. Most importantly, my degree provided insights of various fields of the social sciences curriculum. Going to the next stage and applying for a postgraduate degree seemed to be a natural decision for me. The University of Nottingham, with its outstanding School of Politics and International Relations, especially its emphasis on the Asian politics fascinated me to continue my academic journey.

What is the MA International Relations programme, and why did you choose this particular course?
The MA International Relations programme at the University of Nottingham is attractive to study for various reasons. However, the main motivator for my ultimate decision is due to the rich amount of scholars and academicians teaching about the international politics happening in Asia. Apart from studying the theories of IR, the programme also provides optional modules touching different topics within the field.
What advice would you give to students who are thinking about starting a Masters in 2020?
If you are a student and you are considering to go for a Masters programme, my advice would be to think of your career plans and reflect it on the offered modules in your interested universities. Furthermore, consult with your family about the financial commitments and plan ahead for alternative financial support. 
What does winning this scholarship mean to you?
Being the Masters Compare Scholarship winner means for me to take the responsibility in promoting this great opportunity to prospective students from all over the world, since the Masters Compare scholarship values the importance of knowledge, regardless of the background of students.
NEXT STEPS
Sign up for £5000 Masters Scholarship 2020/21, remembering to register to receive the MastersCompare email newsletter to qualify for entry.

Search and Compare Masters Courses. Filter by subject area and compare up to four courses by your priorities.

Think Postgrad
Keep in touch, let us know your views, ask questions and chat to other students on our Think Postgrad Facebook and Twitter pages