Birmingham City University graduate opens city's first Indonesian coffee shop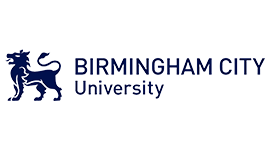 Alumnus Birama Gladini and his wife Elmira Hamdi have established Ngopi – meaning 'let's have coffee' in Indonesian – in order to offer an individual alternative to the uniform coffee shop chains found elsewhere in Birmingham city centre.
Birama completed his Enterprise Systems Management MSc at Birmingham City University in 2016, and has since been endorsed by the institution to remain in the UK through the Government's Tier 1 (Graduate Entrepreneur) visa programme. This allows Birama and his family to remain in the UK for two years in order to set-up and run the business. Later, they can apply for a Tier 1 (Entrepreneur) visa which allows them to remain in the UK to run their business for another three years.
"We are beyond grateful for the opportunity Birmingham City University has given us since the beginning of our venture until now. It is through the support of Birmingham City University that me and my family have been able to achieve our dream of opening an Indonesian coffee shop here in Birmingham."
Birama and Elmira are now hoping the success of their UK coffee shop will allow them to open a second outlet in London in the near future. Another aim of theirs is to be the only supplier of Indonesian unroasted green coffee beans in the UK and to eventually expand across Europe.
Find out more about our Enterprise Systems Management MSc and other related courses