Caroline Wood – PhD Animal & Plant Sciences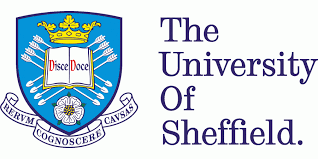 The use of novel mass spectrometry imaging techniques to understand the metabolic basis of resistance and susceptibility of sunflower cultivars infected with the parasitic weed orobanche Cumana
What are you studying?
I am studying a postgraduate research programme in the Animal and Plant Sciences Department. My project focuses on parasitic weeds of the Striga genus that infect staple crops, particularly in sub-Saharan Africa
What led you to choose Sheffield for your PhD?
Sheffield was a very close second choice for my undergraduate degree, so I was already aware of the high standard of the University departments, and the good quality of life in Sheffield. Just when I started my search for available PhD positions, my now supervisor came to our department as an invited speaker to give a seminar. I was really struck by how her work was making a difference by directly benefiting subsistence farmers in Africa and at the end she announced that she had a PhD available to start in the following academic year. I had found the talk so inspiring that I knew the topic would motivate me throughout the length of a PhD.
Have you had opportunities to develop professionally over and above your research?
I have done numerous career development courses, including the Sheffield Grad School (SUGS) and the Springboard Development Programme for Women. The Sheffield University Grad School was a three-day, semi-residential event that brought together graduate researchers from all over the university to participate in challenges, including a way to re-brand Span, to build skills such as entrepreneurship. These programmes helped enormously in giving me some perspective on my life progress so far, and developed my skills in interviews, teamwork and assertiveness. I was also able to take part in the Biotechnology YES entrepreneurship competition. As part of a team from the University of Sheffield, I helped to design a business model for a plausible biotechnology-related product which we then pitched to business experts. It was a brilliant experience, and taught me a lot about business planning, finance and intellectual property.
What one piece of advice would you give to someone thinking of studying postgraduate research?
When considering where to do your PhD, don't just consider the rankings in the official guides – think about where you will actually be happiest. Doing a PhD is very tough at times, and you will need enough motivation and support to last the course. Sheffield offers a lot of support in all areas – departmental support, career development, health and wellbeing, etc. – and this can make all the difference.
Is there anything you particularly enjoy about postgraduate study in the Animal and Plant Sciences Department?
Our department is highly international – in my lab alone, we have students from Germany, France, Iran, Tiawan and Africa. It is a really good crowd, and everyone is always willing to share ideas and help one another. There's always so much going on, including regular seminars and the daily coffee break, when all the PGRs and staff come together. We even have a departmental 'bake-off' for charity every Monday! Our department is also very active in public engagement, including the annual 'Discovery Night' open evening; the Christmas Lecture for primary schools; the Alfred Denny Museum and the Festival of Science and Engineering. Sometimes, there is almost too much going on!
Find out more about postgraduate research here at The University of Sheffield.