Chloe Beswick – MA Librarianship, Faculty of Social Sciences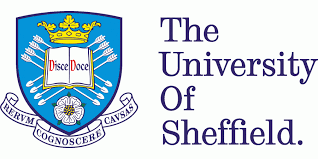 Why Sheffield?
Choosing to study in Sheffield was both a practical and personal choice for me. Practically, there are very few universities in the country that offered librarianship postgraduate studies. The MA Librarianship course in Sheffield really appealed to me as the modules offered lots of opportunities, I knew the University and Information School were highly regarded, and the course is also accredited by CILIP, the library and information professional body. I'm also originally from Yorkshire, so studying in Sheffield suited me personally as I would be close to family and friends.
What does postgraduate study give/offer you that your undergraduate didn't?
I feel that postgraduate study offers you more freedom and independence in regards to what you study, allowing you to pursue your own interests. I also feel that with my course, postgraduate study is providing me the necessary skills and knowledge to move into the profession and establish a career.
The Information School feels like a community. This year, the MA librarianship course is a relatively small group (around 28 people) but because of this we have got to know each other really well within our classes and group work. It's great to work with people who share similar interests, and all want to go into the same profession.
How are you funding your study and living costs?
To fund my studies, I took a postgraduate student loan. The student loan covers the cost of my studies and some of my accommodation costs. I worked last year and the money I saved, I use for my remaining living costs.
What one piece of advice would you give to someone thinking of studying postgraduate at Sheffield?
Postgraduate study is hard and time consuming but very rewarding. I would encourage anyone to really think about what they want to study and make sure they pick the right course for them.
Find out more about studying a Masters here at The University of Sheffield