Christopher Donaldson – PhD Infection, Immunity and Cardiovascular Disease, Faculty of Medicine, Dentistry & Health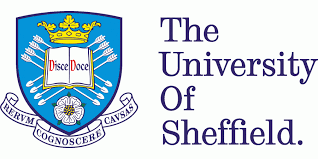 Why Sheffield?
Sheffield provided an amazing opportunity – I picked Sheffield for my MSc as I'd get to join a world-leading centre in neuroscience, as well as get to enjoy this incredible city. After coming here for my MSc, I couldn't think of a better place to stay for my PhD – in a city I love, doing meaningful, stimulating research.
What does your postgraduate study give/offer you that your undergraduate didn't?
Postgraduate study really offers you the chance to specialise in a field, but to also explore it within depth. My favourite part was the research project – much longer than any opportunity I'd had to do research in my undergraduate studies, whilst still learning and working towards a qualification.
How are you funding your study and living costs?
During my MSc I funded my study and living costs via a combination of savings from work as an undergraduate and a little from the postgraduate student loan. Now, I'm a PhD student as part of the Discovery Medicine North Doctoral Training Partnership, so I receive funding from the Medical Research Council.
What one piece of advice would you give to someone thinking of studying postgraduate at Sheffield?
My experience has been amazing. I feel like a part of a small community – despite being such a large city, Sheffield has an incredible community feeling.
Find out more about PhD research here at The University of Sheffield