Develop effective habits for your PhD journey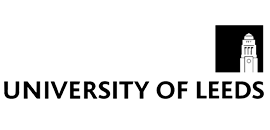 Leeds University Business School are currently advertising a range of funding opportunities for PhD study commencing in October 2019 in the areas of: Accounting and Finance, Economics, International Business, Marketing, and Work and Employment Relations. Find out more.
Calum Carson is a third year doctoral researcher and part of the Centre for Employment Relations, Innovation and Change (CERIC), specialising in the Living Wage and the development of emerging non-standard forms of employment in the modern economy. He previously worked as a researcher at the International Labour Organisation, Geneva, and in his spare time is a keen photographer. Calum shares his advice below.
There is no such thing as 'the perfect PhD', sadly, but there is such a thing as good practice, and resilience. Make the most of your PhD journey, by using your resources to establish effective PhD habits from day one.
1. Play to your strengths
Your research topic will form the focus of your time here, so chose a project which you are confident you can pursue in-depth.
Find out more about the PhD funding opportunities currently on offer at Leeds University Business School.
2. Make the most of the research community
Leeds University Business School in particular offers an extensive range of researcher opportunities – including training and networking.
Find out more about current research at the Business School by visiting the Research and Innovation Blog