Edinburgh-based entrepreneur maintains strong links with Heriot-Watt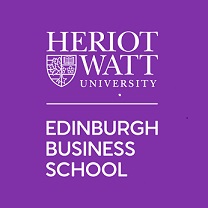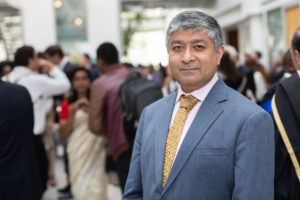 Javid Khan is a high achiever. He is an engineer, entrepreneur, founder and director of Holoxica Ltd, a hard-tech company working on holographic 3D visualisation.
Over the years, Javid has received many awards and scholarships and last year he successfully completed an MBA at Edinburgh Business School.
Javid praised the flexibility of the part-time on-campus MBA programme, which he completed while studying his doctorate in photonics engineering.
He said: "You can tailor it around your professional and personal life. You can pause courses, restart them or defer them.  You do meet some really interesting people on the courses, from all walks of life, from all industries, and of all ages."
An Edinburgh-based entrepreneur, Javid has strong links with Heriot-Watt University. He studied and worked there before becoming a member of the Mathematics and Computer Science Industrial Steering Board at the University.
His CV is very impressive. Formerly a scientific officer at the European Commission with experience in international high tech research projects in chip design, embedded computing and telecommunications, Javid now runs his own business.
Javid's company, Holoxica Ltd., uses a game-changing technology developed at Heriot-Watt University, which is going to change the face of television computer monitors and broadcasting as we know it.
The company is high-tec and works on holographic 3D visualisation including digital holograms and holographic video displays. The digital holograms are used in medical imaging, scientific visualisation, engineering design and architecture.
Now, Javid is not only an award-winning entrepreneur but has a true understanding of the technology, business and the people.
"I've learned a lot about business. Being an engineer, this is very important going forward. I have a start up company and [the new skills] have enabled me to write business plans, do budgetary forecasts and look at the economy.
Asked about his plans for the future, Javid's ambitions are high, "I would like to expand my business, get more investment and change the world."
Javid, you inspire us!