Francesco Vitiello – Economics MSc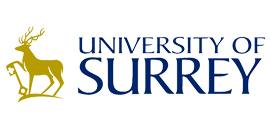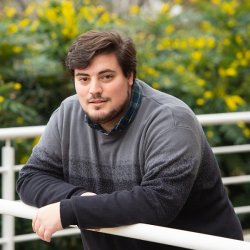 "I wanted a course that prepared me for a research degree and the MSc Economics at Surrey looked ideal for that. This degree offers both basic and advanced modules in microeconomics, macroeconomics and econometrics that are a good starting point for a research degree. The new PhD programme introduced by the School of Economics played a big role in me choosing Surrey. Rankings, league tables and the location of the campus (close to London and Gatwick) were also important factors in my choice.
I have been passionate about economics since the first microeconomics course I did during my undergraduate degree. I feel that economics is the perfect compromise for students who are passionate about mathematics but want to apply this passion to real world situations.
"What I enjoyed most about the MSc course was the various software we were introduced to."
What I enjoyed most about the MSc course was the various software we were introduced to. It is remarkable that we learnt how to use econometrics software like Stata and Eviews and macroeconomics software like Matlab and Dynare in just one year. It goes without saying that these were extremely useful during the summer when we had to write our dissertation. The academic staff were also very helpful, not only with questions related to the module but also with any extracurricular queries.
The town centre is within walking distance of the Surrey campus and London is just 40 minutes away. This makes Guildford great for people who want to enjoy the lively nightlife in London but don't like the chaos of large cities. If, instead, you like to finish your day with a relaxing game of football, tennis or even volleyball, Surrey Sports Park is easy to walk to from campus.
In my time at Surrey, I've changed my approach to tackling problems (both University related and non-University related). I developed the ability to get to the core of a problem and not stop at the surface. While studying here for my masters, I enjoyed the environment that surrounds you during your studies. The University cares not only about your academic achievements but also your personal ones. Through sport clubs and societies, you can focus on what you're passionate about while also being on track with your studies.
I am now studying for a PhD in Economics, also here at the University of Surrey."
Discover more about our postgraduate courses in economics, including our MSc Economics.