Getting hands on with Marketing in Seville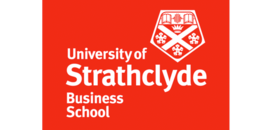 Imogen Sherrit is studying MSc Marketing. Here she talks about travelling to Seville as part of the programme and the other parts of the course which have stood out for her.
As part of my MSc in Marketing at Strathclyde Business School, I was lucky enough to be selected to participate in the Sector Studies week in Seville in March as one of my elective modules, focusing on country-of-origin branding.
I've always loved travelling and seeing new parts of the world, and this was an area of study I found very interesting, so when I was given the opportunity to combine my studies with a bit of adventure, I jumped at the chance!
Strathclyde has long-standing links with the University of Pablo de Olavide in Seville, which is where we began our week-long course after battling our way out of Scotland and the wrath of the Beast from the East!
Throughout the week, we attended a mixture of lectures at the university, as well as trips to local businesses including a local olive grove and production facility outside of Seville that made extra virgin olive oil, and Ines Rosales – a company that produces tortas (read thin, crispy, biscuit). It was great to speak to the producers themselves and learn first-hand about how they utilise country-of-origin branding rather than simply reading about it.
It wasn't all work and no play though. During our time off we enjoyed a performance of a traditional flamenco dance, climbed to the top of Seville Cathedral for a beautiful view across the city, and (my personal highlight) toured the Royal Alcazar which served as a filming location for Game of Thrones. Topped off with healthy helpings of tapas and sangria, the whole week was a great experience which I certainly won't forget in a hurry, and was a great way to get to know some more of the students from the International Marketing and Tourism Marketing cohorts.
As well as this module, in semester 2 I could tailor my other modules specifically to my own areas of interest, which was a great attraction for me when deciding to apply to Strathclyde.
Hands-on aspects of the course such as the compulsory Marketing Works project have also been great for gaining practical experience. Marketing Works required us to carry out a piece of market research as a group for a client with a real marketing issue. We recently attended a ceilidh for the Marketing Works Grand finale as well, which was a great way to round off the project and bring the year to a close!
Looking back at where this all began last September, it's quite incredible to think how much we have all achieved in such a short space of time. There have of course been ups and downs and the workload has been demanding, but my best piece of advice is to always make some time for yourself, and don't be afraid to ask for help if you need it!
Also, keep an eye out for industry events organised by the university to hear from – and meet – some really inspiring people, and make the most of what the university and Glasgow has to offer!