Imogen Napper – PhD Student – Microbeads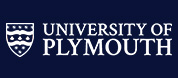 In August 2015, a study published by the University of Plymouth showed that per single-use, products such as facial scrubs have the potential to release almost 100,000 microbeads into the ocean for marine wildlife to ingest.
In this study, researchers including PhD student Imogen Napper and Professor of Marine Biology Richard Thompson OBE subjected six products available on the high street to vacuum filtration and subsequent analysis using electron microscopy. This study revealed that per 150ml, each product could contain between 137,000 and 2.8 million microparticles.
The increased use of microbeads sparked concerns with scientists, who indicated that these were liable to pass through water treatment works and into the environment, where they were likely to be ingested by marine creatures.
The government ban was signed into law following a lengthy public inquiry to which Professor Thompson, Head of the University's International Marine Litter Research Unit, was among the scientific contributors.
Following the government ban, a second study was conducted by researchers at Plymouth. Using the same methods, it's so far been illustrated that similar products no longer contain traces of the tiny particles, which measure a fraction of a millimetre. Prior to this, microbeads had been used for many years to replace natural exfoliating materials in hand cleansers, toothpaste, shampoo and a range of other products.
Imogen Napper and Professor Thompson have described the findings as "very encouraging", as they suggest that companies have taken action to eradicate the tiny particles from their products.
"We've tested the same products after two years and all of the plastic has been removed, all of the microbeads have been removed and replaced with another alternative. It shows that we have a voice and things can be changed."
Find out more about postgraduate study at the University of Plymouth here