Lauren White – PhD Department of Sociological Studies (previous study: BA Sociology, MA Social Research)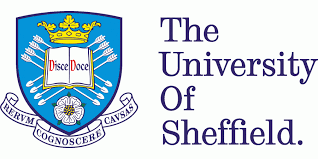 What are you studying?
I'm currently studying for a PhD in the Department of Sociological Studies. My thesis is looking at everyday life for people living with Irritable Bowel Syndrome (IBS). I did my undergraduate in Sociology in the same department and a Masters in Social Research, so I've continued all the way through with a sociological grounding.
Why did you choose to pursue postgraduate research?
From the second year of my undergraduate, I was sure that I wanted to continue at university, and I was keen on the idea of doing a PhD. In my third year of my undergraduate, I applied for a 1+3 funding programme and the university scholarship, and was successful in getting the university scholarship. That secured my decision to carry on to postgraduate. I knew my masters was a stepping stone to the PhD, which I had set my mind to do. I applied for the +3 funding in my department, and was successful.
As an undergraduate at the University of Sheffield, what made you decide to stay here?
The support at the University of Sheffield has been fantastic for me. As I've had various health problems during my time of studies, support services such as DDSS and mentoring, as well as departmental support was crucial to me being successful in my studies. Also, the university offers fantastic services with other help and guidance such as the university careers service and 301 skills – I've used them both and they've been great. Of course, getting funding to continue as a postgrad from Sheffield was great too and allowed me to get that extra bit of independence, move out into the city centre after living with my parents during my undergraduate, and really embrace campus and city life in Sheffield.
How are you funding your study and living costs?
I am lucky enough to be in receipt of ESRC +3 studentship which covers my course fees, gives me a stipend and a research training support grant.
Is there anything else you think prospective postgraduates should know?
Enjoy yourself – we often strive to be more successful with postgraduate study and the best grades, but it's important to do other stuff too, whether it be volunteering in the community or walking into the city centre and having a cup of coffee with a friend. That's good too!
Find out more about postgraduate research here at The University of Sheffield.