Matt Chan – MSc Occupational Therapy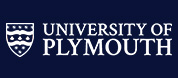 I chose Plymouth because the University staff have a reputation for caring about their teaching and their students' experiences. The location is a huge attraction as the city centre and the seafront are accessible on foot, meaning that I can pop down to the beaches of Devon and Cornwall if I need a break from studying!
Since I started the course, I've been able to share my research and knowledge with my course mates through various problem-based learning activities. Each topic is different on my course – there's always something new to discover. I get to attend a number of CPD (Continuing Professional Development) events, which help me to build up my occupational therapy knowledge. For example, I've learnt about being an occupational science researcher and attended workshops on specialist equipment for children. Not only have I learned the required skills of an occupational therapist, I've learnt how to think like an occupational therapist who takes a holistic approach in dealing with clients.
Before I started my masters, I thought that occupational therapists only worked in a secure hospital setting, but since then I've come to realise that it goes beyond that. It's almost impossible to define where the opportunities might end; I can choose to work in a community setting, a private setting or even overseas. This means that I can take this time to get a good understanding of the various types of work available to an occupational therapist before making any firm decision.
I'm not really sure which area I'll be working in after I graduate, but I know I want to find an area that I'm passionate about. I hope to one day manage a team that delivers the day-to-day services of an occupational therapist.
Find out more about postgraduate study at the University of Plymouth here