Matthew Fox – PhD in Environmental Building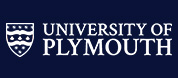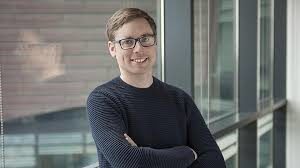 Researcher at the University of Plymouth, Architect and Thermographer (Self-employed) – Matthew Fox
Matthew is a researcher, architect, and a thermographer, running two business whilst continuing to work on projects through the University of Plymouth
Course: PhD in Environmental Building
Current location: Plymouth
"The University of Plymouth is one of the leading universities in the country in the field of thermal imaging for building inspections…aside from the superb facilities, the broad knowledge and expertise contained within the department is excellent and highly motivational."
Tell us about your career path since graduation.
I have continued to work on research projects through the University. I have also established two businesses: one of these businesses has directly resulted from my PhD research project, which was in thermography.
How has your degree helped/influenced your career path?
My PhD has helped me to become a better researcher and better able to tackle challenging questions and issues. It has also shaped me into a better architect, more aware of the energy performance in buildings. Additionally, I am now in a position to provide expert thermographic services to the South West region, a service that has the opportunity to help improve poorly performing existing buildings.
Has your career path changed since graduation?
Since undertaking my PhD, I have become increasingly interested in pursuing academic work, both as a lecturer/tutor and researcher.
What is the most difficult thing which you have faced in your career?
Starting my own business!
What is the best, most exciting or fun thing that you have done in your career?
One of the most exciting aspects of my PhD, when being shown a part of a house that holds a potential defect that could only be detected using a thermal camera, was the home-owner feedback. It is satisfying to know that my skills might help to make improvements in living standards.
What, if anything, would you do differently if you could?
I would have tried to make greater contact with other PhD students at the University and the wider south west region. Interdisciplinary research is now proving a key part of my academic work.
What advice would you give to anyone wanting to get into the same line of work?
For thermal imaging, I would recommend that they obtain specialist training in thermal camera operation, building construction, and building physics.
How did studying at Plymouth help you?
The University of Plymouth is one of the leading universities in the country in the field of thermal imaging for building inspections. With expert knowledge on building physics, inspection and analysis, I have been well placed to succeed in developing new research within this field.
What lessons/skills did you gain from your course?
At the beginning of my PhD, I started with a great deal of apprehension. Not really understanding what a PhD was or how to go about completing one (or if I was able to complete one!). Over the duration of my four year PhD period, I progressed as a researcher and gradually began to realise that I was able and could complete a PhD.
What is your favourite memory of studying at Plymouth?
Other than picking up my PhD certificate, my favourite memories from the University of Plymouth are working with different researchers, sharing thoughts and ideas.
Would you recommend undertaking a course with the University of Plymouth, and why?
I would strongly recommend that other students embark on a PhD in an environmental building field at Plymouth. Aside from the superb facilities, the broad knowledge and expertise contained within the department are excellent and highly motivational.
Is there anything else which you would like to share with our current students?
I would encourage current students to try and push themselves out of their comfort zone as much as possible. It's the quickest and best way to learn!
Find out more about postgraduate research degrees at the University of Plymouth here