Over 100 PhD studentships available for 2019 entry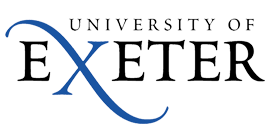 The University will be offering over 100 PhD studentships over the coming months, enabling talented research students the opportunity to gain a PhD with their fees and living costs paid.
Many of the awards will be made available due to Exeter and its partners' success at winning funding through UK Research and Innovation (formerly Research Councils UK). The University is currently a member of no less than 13 funded Doctoral Training Partnerships/Centres across a broad range of subject areas. These partnerships not only benefit PhD researchers in the form of funding, but provide a gateway to a wealth of expertise and training. This is in addition to support and training provided to all Doctoral-level students through the Doctoral College and the University's Great West 4 alliance, which draws together the research strengths of Bristol, Bath, Exeter and Cardiff.
Exeter lays claim to being the UK's fastest-growing, fastest-rising research university, seeing the greatest rise in research income compared to all other Russell Group universities (2006/7 – 2015/16). It is hoping to emulate its success in the Research Assessment Exercise (REF2014), where 98 per cent of research was rated as international quality, with the next government review due in 2021.
Professor Andrew McRae, Dean of Postgraduate Research and of the Doctoral College said: 'Postgraduate and early career researchers are a critical and valued part of our research culture at Exeter. These researchers contributed towards a large proportion of the papers submitted in REF2014. Successful studentship applicants will be exposed first hand to the world-class research in science, technology, the humanities and the social sciences that our partnerships bring. Studentships for the various partnerships are released and close at different deadlines, therefore anyone interested should visit our PhD projects search regularly over the coming weeks and months to view the latest PhD funding available.'
For more details please see here