Postgraduate study at York: Angel Varghese, MSc in Health Economics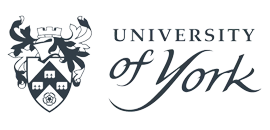 What made you start thinking about postgraduate study and what led you to choose your course?
Near to the end of my undergraduate degree I found that though I had a good understanding of the subject I studied, there were still gaps in my knowledge when I looked at jobs which interested me. That was what initially prompted me to consider postgraduate study. After graduating I took a gap year, during that time I worked as an intern at a pharmaceutical company where I met a student on placement from my current masters. It was through her that I first found out about the MSc in Health Economics and the various universities which offered it.
What advice would you have for anyone considering postgraduate study and wanting to find out more?
My advice would be, as a starting point it is always a good idea to speak to someone who's undertaking the course or discipline you're interested, maybe even from the universities you're interested in. If you're unable to attend open days, but have questions regarding a course, take the initiative to reach out to the module organisers via email. They are always happy to answer any specific questions for you.
What can you tell us about your experience at York?
Since I live out of campus in the city centre, I am fortunate to have the best of both worlds, in a way. While the campus provides a necessary quiet and peaceful atmosphere with large, green open spaces, the city centre offers a bustling atmosphere that is historically rich. It's an ideal environment to study a master's degree.
Find out more about life as a Postgraduate student at the University of York