Postgraduate study at York: Chelsea Davey, MA in Culture and Thought after 1945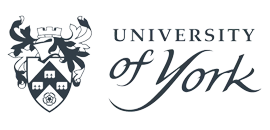 What made you start thinking about postgraduate study and what led you to choose your course?
I initially started considering postgraduate study as I was enjoying my undergraduate degree a lot in third year, so I had a look at the possibilities of continuing. My interest was then sparked further by my seminar tutor who recommended looking at the MA in Culture and Thought as an interdisciplinary Humanities masters. I ultimately chose this course in the end as it was different to anything I had done before. I had only done straight History at undergraduate level, whereas this course gave me the ability to choose modules from all across the Humanities, including: English, History, Women's Studies, Sociology, History of Art and many more. It sounded like such an interesting course to take and I couldn't miss the opportunity, as I hadn't seen a Masters like this offered anywhere else!
Would you have any advice for anyone considering postgraduate study and wanting to find out more?
I definitely found going to the Arts & Humanities Taster Day instrumental in making my decision. It gave me an opportunity to understand all the degrees on offer by the Arts & Humanities departments and meet various departmental members. I would definitely recommend anyone even considering entering postgraduate study to go to a Taster Day as it cemented my decision to continue my studies at York.
Tell us about your experience at York
One of the reasons I continued studying at York into postgraduate level (apart from for the course), was definitely the University itself and the city! The University of York is a very welcoming university if you haven't already studied here and there are loads of opportunities to join societies and sports teams. In terms of the city, it is a great place to be. There are loads of great restaurants and bars to visit, making it a great place to socialise with friends. The city also puts on great events, my personal favourites being the Christmas Market, the Food & Drink Festival and the York Races. Even if you live on campus, everyone should definitely go and explore the city – there is so much to do, see and eat!
Find out more about life as a Postgraduate student at the University of York