Postgraduate study at York: Zaki Kaf Al-Ghazal, LLM Legal and Political Theory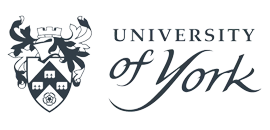 What made you start thinking about postgraduate study and what led you to choose your course?
I've always been fascinated by law and how it operates; particularly in conjunction with other social sciences. At undergraduate level I never had the chance to study law from that angle, but the interdisciplinary approach my master's takes between law and politics looked attractive. When I'm interested in a topic, I take it seriously and look to go further and when I was studying as an undergraduate, the brief forays we made into legal theory were interesting enough for me to look into taking it further. And staying on being a student with all the discounts isn't a bad thing!
How did you find the application process and funding options? Would you have any advice/top tips for someone wanting to know more?
The application process is relatively straightforward and I managed to make an application in a few days. Mine was held up a little due to a reference being abroad (so make sure you contact your reference in advance!) and the earlier you can make an application, the better. It leaves you more time to arrange your finances and accommodation and gives you that peace of mind. I'm self-funding my master's as I had saved up money from working over the last year and it was handy that the university allows you to pay in installments. The Graduate Student Association are particularly helpful in offering advice on finances and can be contacted when making an application.
What can you tell us about your experience at York?
I'm new to York and I love it! The city is a perfect size – it's not a huge place where you'll get lost but also not too small to be quiet and boring and there's a strong student identity due to it having two universities.
Find out more about life as a Postgraduate Student at the University of York