Sabrina Simpson – MSc Marketing Management and Strategy graduate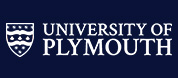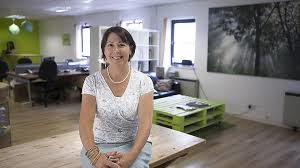 Now the owner of Brilliant Working, Sabrina Simpson tells us about returning to Higher Education and how this has helped inform her business practice
Current employer: Self-employed (Brilliant Working)
Current job title: Owner
Current location: Plymouth
"For a mature student, I would definitely recommend studying at Plymouth. It was very easy for me to learn the way things are taught now, and there are loads of resources to help with learning, no matter your best learning style."
Tell us about your career path since graduation.
Since graduation I have started several businesses and become involved in various volunteering efforts. I worked via the KTP programme developing content for the first GAIN website. Eventually, I decided to start my own business, Plymouth Cowork (now Brilliant Working), which creates and promotes coworking and other new ways to work. With a business partner we opened THINQTANQ, Plymouth's first coworking space in early 2014. As an American, I am interested in the upcoming Mayflower 400th Anniversary and have been developing ways to connect Americans to some of the hidden gems in and around Plymouth through my blog, Plymouth Wayfarer.
How has your degree helped/influenced your career path?
I had worked in marketing and strategic business development for years without much formal training before I went back as a mature student to complete a masters degree at Plymouth. It was great to learn how much of what I had been doing was, in fact, grounded in theory. I have been more methodical and have used what I learned about the more tactical side of marketing in my subsequent business start-up activities.
What is the most difficult thing which you have faced in your career?
Starting and growing my own company is very different to working with others in a bigger company. Even though I have studied marketing and successfully practised marketing for other businesses, I realise I am not as good at marketing myself! But it is never too late to learn and practice new skills, and I am enjoying the opportunity to keep doing just that.
What is the best, most exciting or fun thing that you have done in your career?
On a normal day in my early career, I worked in an office behind a computer writing reports. One day, I got to fly in a small jet and then a helicopter to a remote site 2,500 metres elevation in the Sierra Nevada Mountains, California. We spent the day doing surveys at numerous locations flying in the helicopter through steep gorges all the way down to the Central Valley. Then we hopped on the airplane and I was home by dinner. That trip would have taken days by car, hiking for hours into remote valleys; but we did it in about ten hours.
Imagine you were about to start university again – with the benefit of hindsight – what would you now tell yourself to have done differently?
Meet as many different kinds of people as possible with different interests. Also, with hindsight, try to spend more time with my lecturers as they have a lot to offer and have great experience and guidance to share. Take advantage of all the resources. Get as much work experience as possible.
If you were just about to graduate again, what would you do differently?
Take more advantage of the career centre, and apply for a wide variety of jobs in order to meet new people and learn about other work possibilities. If you have the opportunity to go someplace new to work, do that and push yourself out of your comfort zone.
What advice would you give to anyone wanting to get in to the same line of work?
I think it is really important to believe in what you are working for; particularly in marketing, where you are trying to communicate effectively with others, a sincere message and ability to listen comes easier if you also truly believe in what you are talking about.
How did studying at Plymouth help you?
Besides basic marketing concepts, I learned a lot about English perspectives and the way of doing work which differs to how we do it in America. I also had a very international set of classmates, which made for fascinating discussion and insights, and was also really useful for understanding the practice of marketing which is certainly international in scope these days.
What lessons/skills did you gain from your course?
We did a lot of market research and completed various group projects which are both really useful skills in day to day life. I also really enjoyed the international marketing module, using what I learned almost every day.
What is your favourite memory of studying at Plymouth?
I'm really grateful that my younger classmates, most of whom are my kids' age, were very accepting and welcoming; including me in their activities and adventures. I also enjoyed long discussions with my adviser about businesses in relation to marketing and discussing my research projects.
Would you recommend undertaking a course with Plymouth University, and why?
For a mature student, I would definitely recommend studying at Plymouth. It was very easy for me to learn the way things are taught now, and there are loads of resources to help with learning, no matter your best learning style. It was hard work, but I never felt that I wouldn't be able to succeed. Getting to study again feels like a real luxury once you've been out of school for a long time.
Find out more about postgraduate study at the University of Plymouth here