Sarah Reynolds – MSc Advanced Professional Practice in Occupational Therapy graduate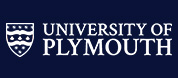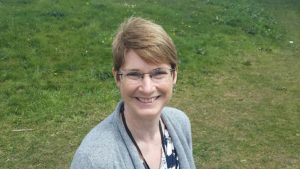 Sarah Reynolds talks to us about the benefits of completing postgraduate study and the rewards of working as an occupational therapist
Current employer: University of Plymouth
Current job title: Lecturer; Practitioner in Occupational Therapy
Current location: Plymouth
"The most rewarding things for me are when the people I work with achieve their goals: one poorly gentleman got discharged to walk his daughter down the aisle… It meant the world to him and his daughter, which was so rewarding."
Tell us about your career path since graduation.
Since achieving my masters I have become a lecturer at the University of Plymouth. Before, I never would have imagined that I would have this opportunity. Recently, I have also successfully applied for an occupational therapy post in a local integrated care organisation in South Devon. I will be combining this clinical work with my academic post at the University.
How has your degree helped/influenced your career path?
Not only has my degree opened doors into working in higher education, but I am also shortly changing my clinical role. It has proved to be an opportune time to graduate with a masters. It has been a good thing that I can confidently talk about evidence-based practice and contemporary occupational therapy theory – for example, at job interviews.
What is the most difficult thing which you have faced in your career?
In general, I would say that I have enjoyed a varied and rewarding career. The most difficult thing I have had to face is redundancy from a job that I valued. However, I have found that the old adage 'as one door closes another door opens' is true, and that opportunities exist.
What is the best, most exciting or fun thing that you have done in your career?
The most rewarding things for me are when the people I work with achieve their goals: one poorly gentleman got discharged to walk his daughter down the aisle. It was such an important thing for him to do. As an occupational therapist I was able to support him by analysing what he needed to do and putting a plan in place. It meant the world to him and his daughter, which was so rewarding.
Imagine you were about to start university again – with the benefit of hindsight – what would you now tell yourself to have done differently?
I would be more focused. I wasted time searching literature and becoming distracted by irrelevant but interesting things. I can't say I wasn't warned, though.
If you were just about to graduate again, what would you do differently?
I graduate this year, so it is a bit early to say. However, I would not have left it nearly thirty years between qualifying as an occupational therapist and doing my masters, had I realised what a difference it would make to me both personally and professionally.
What advice would you give to anyone wanting to get into the same line of work?
Get some experience, talk to occupational therapists to find out how varied and interesting a career it is, and take a look at the College of Occupational Therapists website for more information.
How did studying at Plymouth help you?
I have developed my knowledge of contemporary occupational therapy, which I use on a daily basis. I am well equipped to explain what occupational therapy is, and I have gained the confidence to change my own, and others, practice. As a distance learner, I was able to access the electronic library, which was invaluable. The lecturers were approachable and enthusiastic, which was important to me.
What lessons/skills did you gain from your course?
As a mature student, I was practising as a palliative care occupational therapist whilst doing my masters part-time; this gave me a chance to integrate my learning into my practice. I quickly improved my time management skills, and learnt how to access the best quality evidence for my area of interest that was available at the time.
What is your favourite memory of studying at Plymouth?
My favourite memory is the time spent on campus, with staff and students, talking about our dissertation progress over coffee.
Do you stay in touch with other University of Plymouth alumni or lecturers?
I do, whether they want to or not, as I am now part of the teaching team! I also keep in touch with alumni – thanks to the wonders of social media and old fashioned phone calls!
Would you recommend undertaking a course with the University of Plymouth, and why?
I would recommend studying at the University of Plymouth. I was able to explore areas of practice that were relevant to me. I felt I received good quality teaching and excellent supervision. It helped that I live within commuting distance of the University too.
Is there anything else which you would like to share with our current students?
As the course was modular, I had some breaks in the study. I took three years to complete all the modules, although it can take between two and five years. I am now looking forward to graduation. It will be a great way to celebrate the achievement of a wonderful three years of hard work!
Find out more about postgraduate study at the University of Plymouth here