Scientists at Edge Hill lead the fight on plastic in the North West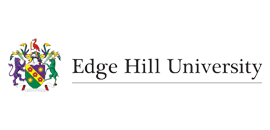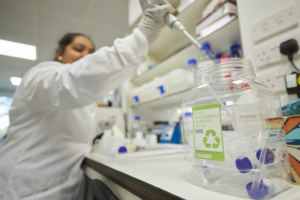 Biologists in Edge Hill University's laboratories are recycling 100% of non-hazardous gloves used in vital and potentially life-changing research.
The achievement puts the University in first place in the North West with help from the Kimberly-Clark Professional™ RightCycle™ scheme, enabling scientists to correctly define waste to avoid it going to landfill or unnecessary incineration.
Six months ago, all the hazardous and non-hazardous waste produced in the University's labs followed the same waste disposal process, but since the introduction of the scheme, around 75% of all the labs' non-hazardous plastic waste is being recycled.
The scheme allows those using the labs to easily define hazardous consumables and products before disposing of them in correctly labelled bins. Once the bins in the lab are full, they are emptied into a large ton-sized bag, which is then taken to a recycling centre to eventually be turned into long-life-cycle products such as planters, garden furniture and surfaces for children's playgrounds.