Temisaren Odeka – MSc Geographical Information Systems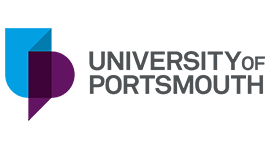 Temisaren's story
There are careers that some people plan from childhood. An astronaut, a fireman, a scientist. And then there are careers that you just fall into through chance or opportunity. Either is fine I think, so long as you make the most of it.
In Nigeria there are not that many course options to study at undergrad. Of those available I found myself studying land surveying, which was fine – my only real goal was to make enough money to survive.
That was until I took an internship with a Land Administration Agency, who used Geographical Information Systems (GIS) to maintain geographic data in the region. I learned to code and manage databases so that I could make detailed maps of the surrounding areas… and I fell in love with it.
After graduating I had to do a year in the National Youth Service Corps, which is mandatory in Nigeria, and soon after met a representative from University of Portsmouth. He could not have sold the university better; the GIS MSc had produced so many respected graduates and yet was nearly half the price of somewhere like UCL, despite it being a couple hours from London. If that wasn't enough the UK visa process was relatively easy in comparison to other English-speaking countries. I was sold.
But you know what? Now I joke that as good a salesman as the University of Portsmouth rep was, he didn't sell it enough, because Portsmouth is fantastic. Maybe I was overwhelmed because it was my first time travelling internationally, but the experience was far beyond what I expected.
I learned so much in my eighteen months on the course, not only from the lecturers but from being around so many different people from different cultures. That was something new for me. After 18 months on the MSc I knew GIS inside-out and was ready to start my career.
These days I work under the UN on the world food programme, making maps and feasibility studies to help NGOs achieve their aims in Nigeria. I wouldn't be here without my MSc. And I mean that not only in an academic sense, but literally, as the person who recruited me for the job told me it was because they'd had so many good experiences with other University of Portsmouth graduates. What are the chances?
So no, I didn't necessarily choose my path, but opportunities presented themselves and I took them. And I'm so happy that I did, because now I can use the skills I've learnt to help people. I didn't grow up dreaming of being a humanitarian worker, but now I know I couldn't be anything else.
Find out more about postgraduate study at the University of Portsmouth here