Why we need a Master's degree in Academic Writing Development and Research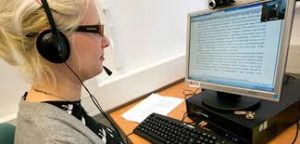 "What am I supposed to do with this?" This might be the despairing cry of a student who just received an assignment brief or just looked at her feedback on the assignment. It might also be the muttered complaint of the lecturer marking that paper, or even, perhaps, the lecturer's own thoughts about getting the research she'd completed into publication. The truth is, academic language is no one's mother tongue. If you are compassionate and have a way with words, the Centre for Academic Writing at Coventry University can prepare you to help all these struggling writers.
The Master's programme in Academic Writing Development and Research supports the development of writing coaches—tutors, teachers and writing centre managers—who will enable writers to create their own best text, whether they are students trying to succeed at university, international students studying in English as a second language, or researchers and lecturers who want to disseminate their research findings in the best possible outlet. We teach the fundamentals of supporting students writing for assessment at university, how to support writing for publication, and how to cope with some of the quandaries of writing in English if that's not your first language. By the end of the course, you'll be able to help staff design writing tasks for assessment, and you'll learn how to manage a writing centre as well as how to research writing problems in your own context.
Universities around the world require students to write for assessment and expect staff to publish their research in the best possible journals. More and more universities realise that both students and staff need support in their writing, and, as part of this support, they are opening writing centres at their institutions.  The Centre for Academic Writing's Master's programme will prepare you for a post at a university in writing support or enable you to manage your own writing centre. Our programme is highly flexible. With on-line delivery and an optional face-to-face component, the programme is designed particularly for people who are already helping students, so study can fit into already busy lives. It is a part-time programme that is staged, so you can choose a Post-graduate Certificate in Academic Writing Development, a PG Diploma in Academic Writing Development and Research or a Master's degree.
To learn more about our programme, contact
Sheila Medlock – CAW Course Administrator
+44 (0)24 7765 7902