Wil Vincent – MSc Environmental and Spatial Planning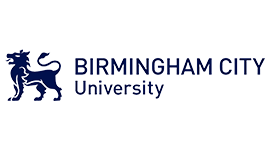 Wil made the most of every opportunity at Birmingham City University, progressing from undergraduate to postgraduate study and getting involved with university life through our student employment scheme.
"I chose to do a postgraduate degree because it would give me the best opportunities in terms of my future career progression, and it was required in terms of my professional body for chartered membership."
"For me, postgraduate study is different in that it's more advanced thinking – I wouldn't necessarily say it's more difficult, it's more that the way you have to approach it in terms of the expectations and the detail of the work you're providing. I would say it's a step, not a jump."
Wil is now continuing his involvement at the University by studying a PhD and taking up the role of Assistant Lecturer within Computing, Engineering and the Built Environment.
Find out more about our courses within the School of Engineering and Built Environment.