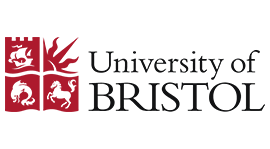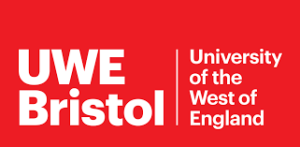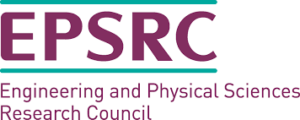 Are you interested in Robotics and research?
Now is a great time to get involved in Robotics and Autonomous Systems research. FARSCOPE's vision is ubiquity – robots everywhere – and our PhD programme is designed to get you thinking beyond a robot's technology and about its environment. We need future robots that are:
Smart – matching robust hardware with intelligent software to behave well in unstructured settings
Safe – trusted on a technical and societal level to operate unsegregated in the world
Scalable – designed and programmed for large scale deployments and evolution of roles
Social – able to interact naturally with humans
Much more than just research
FARSCOPE is an EPSRC Centre for Doctoral Training in Robotics and Autonomous Systems based in the Bristol Robotics Laboratory – the largest specialist robotics laboratory in the UK.  We offer a 4-year PhD programme specifically designed to give you both the multidisciplinary tools and contextual knowledge to tackle today's research challenges in future autonomous robotic systems. As a FARSCOPE student, you are registered at both the University of Bristol and University of West of England and as such enjoy access to both institution's facilities and services.
Year 1 allows you to develop background skills while exploring different research topics. At the start of year 2, you choose your PhD research with one of our College of Supervisors in any of the research themes available. Throughout your PhD, we support you with complementary skills training and a range of other opportunities.
Do you want to become part of a community of innovators?
FARSCOPE offers you a cohort-delivered programme that promotes outward-looking innovation. Throughout your PhD, you will have peer-support from students within your year group and with other students within the Centre. You will also have a dedicate industry mentor.
Our aim is to enable you to converse across application and technology silos, develop academic and industry networks and ultimately pursue a future career as a Robotics and Autonomous Systems innovator.
Are you eligible to apply?
We have scholarships available for UK and EU students at the standard RCUK rate. If you are an international student and have your own funding, you are also welcome to apply. We are looking for candidates with an upper-second class degree or international equivalent in engineering, physics, mathematics or related subject. Other disciplines will be considered on a case-by-case basis.
Find out more
Contact us at [email protected]
Visit our website
Apply here. Please select Robotics and Autonomous Systems FARSCOPE (CDT) on the Programme Choice page. The deadline for the first round of interviews is 3rd January 2020. For CSC applicants please apply by 3rd January 2020 to give us time to process your application. The closing date for the 2nd round of interviews 21st February 2020.
Visit us and find out more at the PostgraduateStudentships PhD Funding Fair on Monday 2nd December. Click here to apply now!
Funding Information
Funding applies to:
UK and EU students
Application Deadline:
Please visit website for details
Please see our website for how to apply:
Visit Website
Request Further Information
Add to list