Begin the journey to obtaining a PhD by exploring ideas for your research project. At the University of Bath, you'll join a collaborative and supportive research community. The Faculty of Humanities & Social Sciences at the University of Bath offers a variety of postgraduate research degrees, across our departments.
Below you will find some initial project ideas, designed to ignite a conversation between you and a potential supervisor. Explore the current project proposals by department:
Some projects span across more than one department. These projects may be considered just within the University of Bath or within the ESRC South West Doctoral Training Partnership, with joint supervision from the Bath supervisor and a supervisor from another South West university.
If you find a project that interests you, please contact the associated lead academic directly (found via the above links) – they will want to hear your ideas too! This person might also be the potential supervisor. Discussing with them the potential project idea before you apply is vital to maximising the strength of your application.
If you have an idea for a project that is not listed, please do still get in touch with a potential supervisor directly to discuss your idea further.
Funding
There are two main sources of funding available for Faculty of Humanities & Social Sciences research project PhDs at Bath:
The South West Doctoral Training Partnership's ESRC studentships (ESRC SWDTP)
University of Bath studentships (URSA)
ESRC SWDTP funding is available to both Home and International (EU and Overseas) students.
URSA funding is currently only available for Home students, although this is under review and could change.
To apply for URSA or ESRC SWDTP funding, indicate on your application that you wish to be considered for funding, and we will steer your application to the most appropriate funding competition.
How to apply
Apply in four easy steps:
1. Contact the lead academic for the project to discuss the opportunity. They will advise if they would welcome a formal online application from you and confirm if you can name them as a potential lead supervisor.
2. Ensure you meet the entry requirements for a PhD in the relevant department or interdisciplinary stream.
3. Complete the online application form for the relevant department or interdisciplinary stream. You must quote the title of the project and complete an initial research proposal in your application.
4. Complete the Annex A Student Statement Form and submit this as part of your online application to study by the deadline. You can either cut and paste your research proposal into the form or adapt it to the specific criteria on the form. There is a strict 1,300-word limit, fully inclusive of everything except references. Proposals over this length will be rejected. Further guidance can be found in the form.
View further guidance on how to apply for ESRC funding or the URSA
Deadline
The deadline for applications is 12:00 (noon) GMT Friday 14 January 2022. However, we encourage you to submit your application beforehand. If successful, you will be expected to commence your studies in October 2022.
Research from our departments
Our academic departments are research active. Their work changes lives, informs policy and practice, improve people's health and wellbeing, and contributes to economic growth. Explore our research.
This short video showcases some of our recent Faculty of Humanities & Social Science research, as submitted for the 2021 Research Excellence Framework.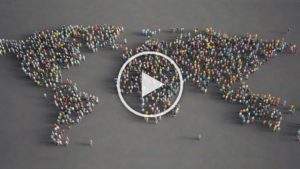 Funding Information
Funding applies to:
UK, EU and International students
Application Deadline:
Please visit website for details
Please see our website for how to apply:
Visit Website
Add to list