Masters study opportunities at Anglia Ruskin University – London Campus
Masters and Taught Courses in London England
ARU London
Anglia Ruskin University is a progressive university, breaking into the top 350 educational institutions in the World in 2017*. Our fantastic academics will link theory with practice in a friendly and supportive environment; just one of the reasons that our London campus students have recorded some of the highest satisfaction rates across the University.
ARU London has a key focus on your employability during and after your Postgraduate degree, we aim to give you unprecedented access to a host of potential employers and careers, ARU London is the perfect place for you to build the skills and gain the knowledge which will propel you to a successful career. Our Employability Scheme is run alongside every course that we run to ensure that you graduate with an excellent degree and the employability skills to achieve your full potential.
Choosing the right university is one of the most important decisions you will make. By attending one of our Open Days you will really discover first-hand the passion & enthusiasm that is embedded throughout ARU London – David Sexton, Principal ARU London.
*The Times World University Rankings 2017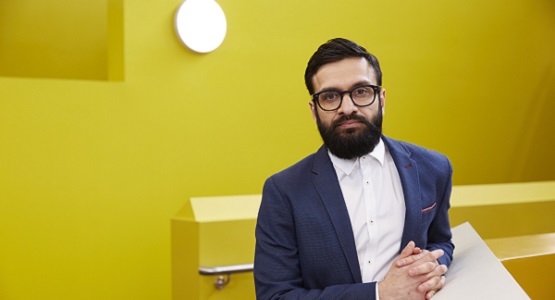 Welcome to London
Studying at our campus in the capital allows you to immerse yourself into the busy and diverse life London has to offer. Our central location, convenient transport links and established relationships across the city all come together to help you take advantage of studying in one of the world's best student cities*. Choosing to study in a truly international capital that is famed for its history, business, and culture will not disappoint.
With the campus situated in the heart of the capital in EC1, you will find everything at your doorstep. It's a city steeped in history where you'll struggle to find a dull moment away from your studies. With a total student population of around 380,000 from over 100 countries, London offers an unrivalled multicultural experience and is one of the most popular student destinations in the world.
*QS Best Student Cities 2015
Transport
The campus is easily accessible through excellent transport links, we are minutes from numerous London Underground stations including: Farringdon, Chancery Lane and Blackfriars.
The proximity of both Chancery Lane (Central line) and Farringdon stations (Hammersmith & City, Circle, Metropolitan Underground lines + First Capital Connect, Thameslink, and South-eastern rail services) make ARU London very easy to get to from all areas of London and outside the capital. Farringdon will also become one of the central hubs for Crossrail, when the Elizabeth line (Crossrail) at Farringdon station opens it will be one of the busiest in the UK, connecting with Thameslink and the London Underground to provide links with outer London, the home counties, the City, Canary Wharf and three of London's five airports.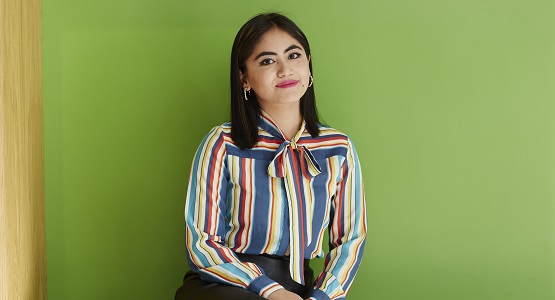 Come and visit us
Our Open Days are easily the best way to decide if ARU London's for you.
You can explore the campus, take a closer look at our facilities and above all, meet the fantastic people who study and work here. Throughout the day you will be able to discover our university and get a real feel for what university life would be like.
Information online and in print only ever provides part of the picture, seeing everything first-hand is always recommended! You can book your place here – https://lca.anglia.ac.uk/discover-aru-london/events
Postgraduate study at ARU London
When you choose to study a postgraduate course at ARU London you'll be taught by inspiring tutors and lecturers, many of whom are active researchers and industry contributors. All of our degrees have been developed by academics, together with senior industry executives and professional associations, to encapsulate the requirements of today's international business.
The programmes will be delivered through a world-class faculty and feature an interactive blended learning approach with teaching delivered through creatively designed lectures, workshops and seminars. There will be opportunities to hear guest lectures from entrepreneurs, senior executives and leading commentators. A postgraduate degree provides today's business leaders with an opportunity to enhance and update their technical skills and knowledge, differentiate themselves in the job market, provide a bridge to a new and/or different career.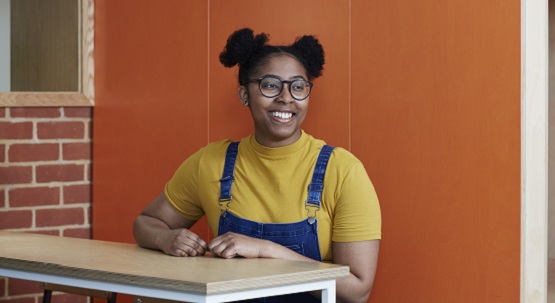 The MBA and MSc degrees can be undertaken full-time and part-time. The programme can be completed in just 12 months by attending full-time which is two evenings a week over three trimesters together with thirty-four Saturdays. The part-time version will take 24 months spread over six trimesters.
Make an enquiry – https://lca.anglia.ac.uk/contact-us
Book a visit – https://lca.anglia.ac.uk/discover-aru-london/events