Postgraduate funding opportunties at Edinburgh Business School, Heriot-Watt University
PhD and Doctoral Courses in Scotland
No two people are the same. Different circumstances, different motivations, different visions of success. That's why we offer learning experiences that are equally unique.
At Edinburgh Business School, we believe that it's all about lifelong learning on your terms: a concept that we've tried to make accessible to as many individuals as possible through our postgraduate programmes in business.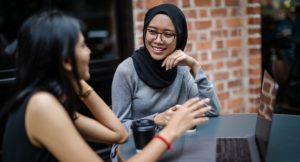 Programmes for tomorrow's leaders, today
From working professionals to busy parents, and often those who are both – we're passionate about bringing out the best in ambitious talent through our  programmes. You can study for an MBA, MBAs with specialisms, MScs in Marketing and Financial Management, and our DBA and PhD online, from the comfort of your own home. We also have a part and full-time MBA programme in Dubai, and a part-time MBA programme in Edinburgh and Malaysia.
Whether you're looking to study on-campus or online, we're ready to help you achieve your goal.
Study for your DBA or PhD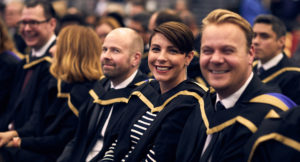 Consisting of two stages (the course stage and the research stage), these programmes are rich in the knowledge and expertise needed to master the research process and develop your chosen thesis topic. The research stage is made up of two phases, the mentored phase and the supervised phase. Once you've completed these you'll submit your thesis for examination.
These two programmes are designed to elevate graduates to be amongst the very best practitioners of research-based business solutions in the world.
Questions? We've got the answers
Our advisors would love to hear from you, and help you personalise your programme.
T: +44 (0)131 451 3090
E: [email protected]
Ready to go?
Enrol for your programme today, or find out more