Masters study opportunities at Goldsmiths
Masters and Taught Courses in London England
A melting-pot of ideas, one creative powerhouse
One Goldsmiths
At Goldsmiths, academic excellence and imaginative course content combine to make a place where ideas are allowed to grow.
We currently offer more than 130 degrees at Masters level. These include MA, MSc, MRes, MMus, and MFA courses – as well as shorter postgraduate certificates and postgraduate diplomas (PGCerts and PGDips).
We also offer a wide range of postgraduate research programmes with MPhils and PhDs offered in most of our departments.
As well as our taught and research provision, Goldsmiths has a long history of teacher training and there are a wide number of PGCE programmes available to apply to.
View our full range of postgraduate courses here.
Innovative solutions, to tomorrow's problems
At Goldsmiths we aim for academic excellence, with expert teachers who have experience of industry or research. This combination gives you the opportunity to develop a strong foundation of learning in your subject, along with an insight into how it looks in the real world.
Whatever your subject, we strive for a creative approach to teaching – embracing new ideas with energy. From the Goldsmiths Prize, which rewards novels that 'break the mould', to Masters degrees that are unique in the UK and even globally, Goldsmiths loves to push the boundaries.
Why choose to study a Masters at Goldsmiths?
World-class reputation – Goldsmiths has been part of the University of London for over 115 years and nearly three-quarters of the research carried out by our academics was rated as 'world leading' or 'internationally excellent' in the last Research Excellence Framework (2014)
An international student population – There are students from around 140 countries studying at Goldsmiths so you will be studying alongside and meeting people with different perspectives and worldviews
Inspiring location – Goldsmiths is a single-site campus based in South East London and just 10 minutes by train from London Bridge. It is the perfect base to explore all that London has to offer without sacrificing your student experience
Fantastic employability – Employers rank Goldsmiths as one of the country's best universities to recruit from (Times Higher Education magazine) and 90% of our postgraduate students are in work or further study 15 months after graduating (based on the latest Graduate Outcomes Survey 2017-18)
A commitment to research – Goldsmiths is ranked in the top 10 in the UK for research intensity according to the Complete University Guide League Tables 2021 which means you will be taught by academic who are committed and passionate about the advancement of their fields of study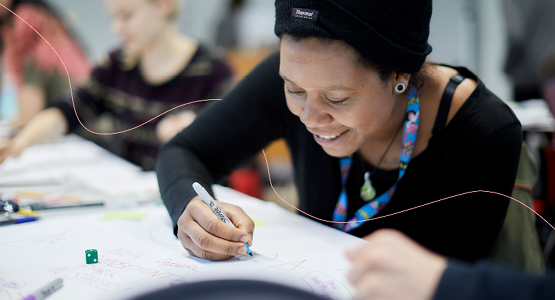 Big ideas, cosy campus
Want to learn more about Goldsmiths and our postgraduate programmes? An open day is a fantastic way of finding out more about our programmes, hearing from our academics or speaking with our student support teams. There are also opportunity to take campus tours to explore our facilities and speak with current students.
Visit our website to see our upcoming virtual and on-campus postgraduate events.
Postgraduate student services and support
At Goldsmiths, there are a wide number of different students services and support available to you.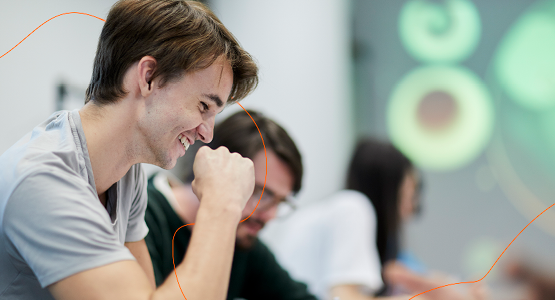 There is a dedicated student service team and at the Student Centre you can speak to our staff about any problems you may have. Our dedicated Wellbeing and Disability teams are available to support students for some of the challenges they may be facing.
Additionally, our Careers team has a wide variety of support and services available and on hand to support you with developing your employability skills and confidence. There are a range of careers fairs throughout the year, and they can also provide practical help with things like mock interviews and CV reviews.
Our dedicated Global Opportunities team also helps students with funding available to study or work overseas during your course.
Postgraduate student experiences
Goldsmiths' campus is buzzing with creative energy and there is always something to get involved with – from shows and performances from students, to clubs and societies to join.
Goldsmiths' Student Union is home to everything from a debating society to a tennis club.  The SU bar is also a fantastic place to meet friends or attend one of the activity nights.
There are a wide range of cutting-edge and industry-standard facilities on campus to support your studies. There are media labs for students studying communications, computer engineering facilities for Computing students, and workshops for Design students who are keen to work with a wider variety of materials. For students studying in our Music or Theatre and Performance departments, there are studio and theatre spaces on campus including the George Wood Theatre which is a recently renovated studio space with industry-standard technical equipment that can seat 140. The library is stocked with thousands of books, articles and journals, and our online resources mean that you can access materials to support your research even from home. Our library has also been recently renovated and is home to a number of computer rooms, quiet study spaces and bookable areas for group work.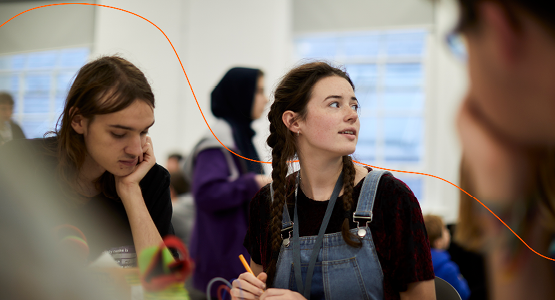 At the centre of our campus is the College Green – a tranquil oasis of calm that is a particular favourite space for students to hangout, meet friends or spend some time revising.
There are also a wide range of accommodation options for students, including some halls especially allocated to postgraduate students. Our halls are either on campus, in the local area or just a short journey away. There are a number of studios and couples spaces which are popular with postgraduate students.
Explore Goldsmiths virtually
Goldsmiths is located on a single-site campus in vibrant New Cross – a fantastic local neighbourhood full of arts and music venues, pubs and cafes, and restaurants from all around the world. Explore Goldsmiths' campus with our virtual tour.
Want to speak to our students? Chat to our students online and send them questions.
Postgraduate Research programmes
The Graduate School is home to Goldsmiths' community of postgraduate researchers and the hub for events and activities. Here you will find a range of essential resources, including information on research ethics, examinations, training, networks and induction.
Find out more about our PhD and MPhil programmes, as well as our Graduate School here.