Postgraduate funding opportunities at Les Roches Global Hospitality Education
PhD and Doctoral Courses in Europe London England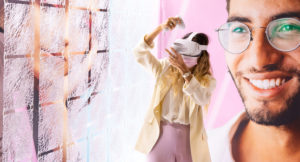 One of the world's leading hospitality business schools
Les Roches has been putting passion into hospitality since 1954. As a graduate student, you may have already experienced this wonderful industry and all it has to offer. Or you could be taking your career down a fresh path. Either way, you've come to the perfect place.
Whatever your choice of graduate program, we are ready to ignite your passion. You'll be introduced to cutting-edge thinking and taken behind the scenes to witness hospitality magic being made. Let a Les Roches degree be the advantage that powers your career.
Find out more about our degree programs
The Les Roches Way of Life
Walk into any of our global campuses, or study with Les Roches online, and you'll see that this school is a place where a hundred cultures come together to learn with – and from – each other. At Les Roches, you'll have a global community of lifelong friends ready and waiting.
We embrace the digital world and all the amazing opportunities it brings, providing a home for innovators and a unique start-up ecosystem where the future of hospitality is being made. At Les Roches, technology is a friend, but it is never forgotten that human experience is at the heart of successful hospitality.
Find out more about innovation at Les Roches
Transformative education
Les Roches teaches the Swiss way: immersive, hands-on and always with an eye to your future career. We keep our class sizes small and our teaching personal. Whether you're online or on campus, you'll never feel left out in a Les Roches classroom.
There are two words for all this: transformative education. With Les Roches, you'll transform your career prospects. When your graduate studies are over, you'll be ready to become a change-maker in the world's most dynamic industry.
Find out more about the way we teach

The world is your campus
Les Roches opens up the world to you. We celebrate diversity and the life-enhancing value that comes from the unique mix of cultures and perspectives on our campuses in Crans-Montana, Switzerland and Marbella, Spain. In today's globalized world, this is more important than ever.
However, if you decide to start your Les Roches program remotely from the comfort of your home or the convenience of your office, we'll bring the campus experience directly to you.
Find out more about our global campuses
The Les Roches career advantage
With individualized career support and an ever-growing list of premium industry partners, you'll have access to the very best career opportunities as a Les Roches graduate. But if you think a hospitality degree means working only for hotels and restaurants, think again.
Studying at Les Roches opens up a world of career opportunities in areas like retail and fashion, sports and leisure, marketing and media, consultancy, start-ups, real estate, events management, entrepreneurship and more.
Inspirational faculty & guest speakers
Our faculty members are hand-picked for their expertise in their chosen fields – and with a student to staff ratio of just 15:1, you'll have plenty of one-on-one time to discuss ideas and concepts that could be tomorrow's game-changers.
Inspiration extends beyond the classroom, too. Each semester, we invite leading figures from hospitality and related sectors to share their insights with our students. And if you're not with us on campus, you can tune in live to join the conversation.
Find out more about Les Roches faculty
Scholarships & funding
Les Roches is committed to supporting motivated students in reaching their potential.
As a private institution, we offer a limited number of scholarships and financial aid packages for our students. Each scholarship and financial aid package has specific eligibility criteria and will be considered on a case-by-case basis for those students who have submitted a complete application.
Students may also be eligible for loans offered in their home country.
Find out more about scholarships and funding at Les Roches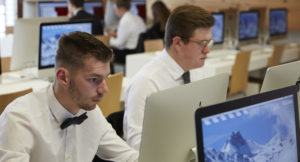 Admissions process
Once you start your application, you will be contacted by a Les Roches admissions counsellor in your region. They will be your point of contact throughout the application process and support you in submitting your application.
If you have any questions or need further support, you can always contact us.
Get in touch
If you'd like to find out more about Les Roches, or if there's any question you'd like to ask us, simply register your interest and we'll get in touch.