Postgraduate funding opportunties at Liverpool John Moores University
PhD and Doctoral Courses in North West England
Go Postgrad at LJMU
Transform your future with a research degree from Liverpool John Moores University
As a research student at LJMU you will join a community delivering world-leading, internationally excellent research right across the institution. Supervised by leading researchers, you will work in state-of-the-art facilities and receive excellent training and support via our dedicated Doctoral Academy.
We pride ourselves on the quality of our supervision and the excellent support available to our students. It is this approach which makes our University the ideal choice for postgraduate study.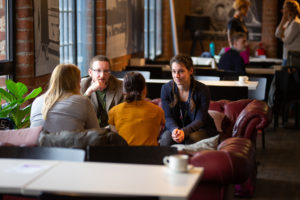 Why choose LJMU?
With 96% of our research rated as of international quality or more (REF 2014), LJMU is ground-breaking in its approach and forward thinking in its attitude. Research students form the bedrock of LJMU's vibrant research community and make a valued contribution to the intellectual life of the University. We currently have around 900 students undertaking postgraduate research at LJMU and many collaborate with the public sector, industry and businesses in UK and abroad. We also have a truly international feel with staff and students attending the University from over 100 countries worldwide.
The city of Liverpool
A former European Capital of Culture and a UNESCO World Heritage Site, Liverpool offers something for everyone and extends the warmest of welcomes to all of its visitors. One of the most affordable cities in the UK (according to Business Insider UK and marbles.com), the city is also a safe place to stay consistently appearing in the top 15 UK safest city rankings.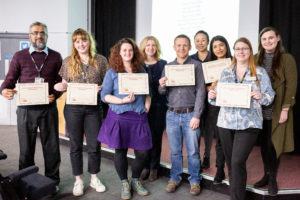 What we offer
LJMU's research institutes, centres and groups carry out important and inspirational work, committed to the University strategy to find solutions to the problems of the 21st century.
For candidates researching in these areas, LJMU offers the following qualifications:
 Master of Philosophy (MPhil) – a research degree in its own right and develops the skillset for a PhD. An MPhil can be undertaken directly after completing undergraduate study.
Doctor of Philosophy (PhD) – PhD candidates are expected to make an original contribution to the understanding of a problem, the advancement of knowledge or the generation of new ideas. Research findings are presented through a written thesis (40,000-80,000 words), and independently assessed by an oral examination.
Professional Doctorate – an alternative to the PhD, the Prof Doc is a qualification for experienced professionals who want to research and develop their practice at doctoral levels. For details of Professional Doctorate programmes, please go to the course pages and search under research opportunities.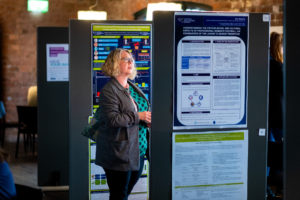 Research student support
Our expert staff work hard to ensure every one of our students gets the assistance they need to succeed on their research journey. You can look forward to outstanding support for your professional and personal development as researchers; LJMU was ranked 5th in the UK for satisfaction with professional development (PRES, 2019) and the Doctoral Academy coordinates a range of events to support your development.
LJMU research students can benefit from:
A dedicated supervisory team to support and guide you through your research degree
A Doctoral Academy providing opportunities to share experiences, extend networks and generate collaborations
Access to a comprehensive Researcher Development Programme with over 80 workshops, talks and events annually
A Library research support team, offering advice and training on the entire research cycle
A careers service with tailored advice and training for postgraduate researchers
A range of support from the Student Advice and Wellbeing team, including a dedicated PhD Student Support Group.
Two of our three libraries are open 24/7 so students can study at a time that's most convenient for them. Our extensive print collections, professional journals and electronic catalogue offer you all the resources needed to complete your research programme and keep up-to-date with the latest developments.
Funding
There are many ways to finance postgraduate study and our dedicated funding team is on hand to provide help and advice along the way. Take a look at the funding and finance pages at ljmu.ac.uk and find out all about the Government Postgraduate Doctoral Loan Scheme, and scholarships for PhD Study. You can also study many research degrees part-time, enabling you to earn as you learn.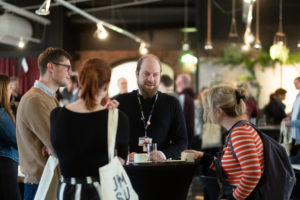 What next?