Masters study opportunities at London Metropolitan University
Masters and Taught Courses in London England
Continue your studies at London Metropolitan University
Whether you're looking to improve your job prospects, pursue a passion or take your career in a whole new direction, London Met has the right postgraduate degree for you. 
A variety of postgraduate opportunities
The University has more than 100 taught postgraduate courses in a huge range of subject areas across its six academic schools. London Met also offers postgraduate diplomas and certificates, as well as a range of PGCEs if you're looking to become a teacher. If you're interested in research, there are a number of research opportunities, so if you're looking to study for an MRes, MPhil, PhD or professional doctorate, London Met has plenty of options to choose from.
Take your career to the next level
On many of the University's courses, there is a significant amount of consultancy work undertaken with partners in business and public bodies, in order to provide you with practical industry experience. 
If you're looking to become an entrepreneur or refine your business ideas, you'll find the University's business incubator Accelerator on-hand to help make your ambitions a reality. London Met's graduate success stories include:
Arctic Power Berries – stocked in Harrods and Ocado

Melting Pot LDN – a popular street food and catering business

TRIM-IT – the first app-powered mobile barbershop

Measure – a stock-taking system used by companies including Hilton, Marriott and Frankie & Benny's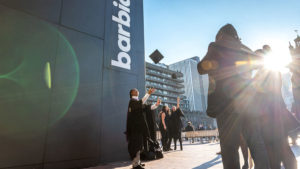 Learn from industry experts
London Met's lecturers are experienced and practising professionals with extensive industry experience. They are also involved in world-class research. 
Many of the University's courses are accredited or endorsed by professional bodies, including the Royal Institute of British Architects (RIBA), the British Dietetics Association (BDA) and the British Psychological Society (BPS).
Postgraduate study that fits in with your life
The University's courses are structured with convenience in mind, meaning that many are available on both a full-time and part-time basis. As well as typical September start dates, a number of courses allow you to start in January. London Met has also developed distance-learning options for some of its courses so that you can study from home.
The University can provide support and guidance for a range of academic, personal, financial and developmental issues. It can also support you with disability, dyslexia, student finance and accommodation concerns.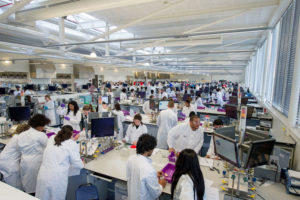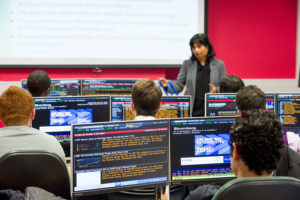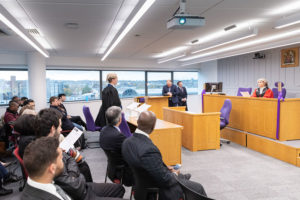 State-of-the-art facilities
The University's facilities include: 
Living in London
Living and studying in the city will mean you experience the real London. London Met's Aldgate campus is right around the corner from Shoreditch, Brick Lane and the Whitechapel Art Gallery. Its Holloway campus is in the heart of Islington, next to the Emirates Stadium (Arsenal Football Club's stadium) and a short walk away from Finsbury Park. 
Visit us
Want to find out more? Join us for a postgraduate open day and get to know our campus, courses and tutors in more detail.
Get in touch
Email: [email protected]
Telephone: +44 (0)20 7133 4202
Address:
Holloway campus
166-220 Holloway Road
London
N7 8DB
Aldgate campus
Old Castle Street
London
E1 7NT