Masters study opportunities at New College of the Humanities
Masters and Taught Courses in London England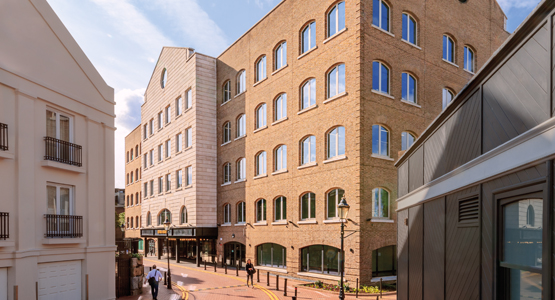 Career focused Masters degree programmes teaching in demand professional skills. New College of the Humanities (NCH) offers an innovative academic experience in a dynamic and inclusive environment.
NCH Masters degrees offer academic rigour and fulfilment, challenging your thinking while introducing new concepts and methods. Our state-of-the-art campus is right in the heart of London, minutes from the City, London's Central Business District, and East London Tech City. London offers amazing opportunities to enrich your studies and the experience of living in one of the most cosmopolitan and vibrant cities in the world.
Masters degrees
Our Masters programmes include a mix of traditional humanities subjects and sciences and cutting edge courses at the intersection of humanities and science.
Many of our Masters degree programmes are conversion degrees and do not require prior study. We are looking for new voices, skills and opinions.
Discover our postgraduate programmes.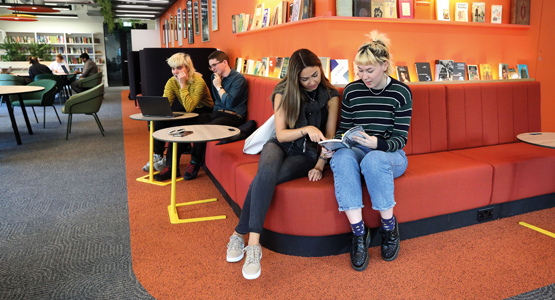 Inspiring academics
Our experienced and enthusiastic faculty deliver highly effective teaching with emphasis on interaction and a personal approach. NCH classes allow you the chance to participate and thrive. Our degree programmes are designed and created by our faculty and reflect their areas of expertise and research interests, meaning that they are strongly engaged with the material that they teach.
Research
Our interdisciplinary ethos attracts faculty who engage in high quality research. Our academic staff use their cutting-edge knowledge and their enthusiasm to enrich our students' learning experience. NCH's Northeastern partnership also provides exciting international research opportunities.
Global perspective
NCH is part of Northeastern University's Global Campus Network. Northeastern University is a highly ranked teaching and research institution with campuses in Boston, Charlotte, Oakland, Seattle, Silicon Valley, Toronto and Vancouver. This gives NCH a truly international outlook, while retaining our academic independence as a UK higher education provider.
Our campus in St Katharine Docks is home to students from around the world studying both NCH degree programmes and a range of Northeastern University programmes. The opportunity to socialise and study together broadens global outlook and offers exciting international networking opportunities.
Brand new London campus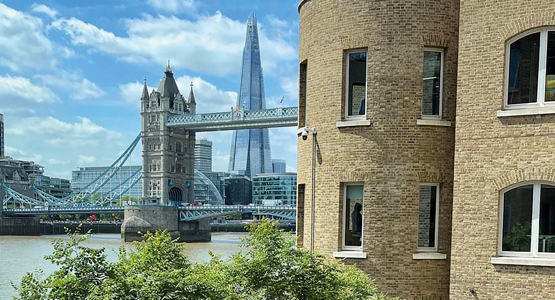 Devon House is at the centre of historic St Katharine Docks, a dynamic waterside community in the heart of London, adjacent to the iconic Tower of London and Tower Bridge. Our campus enjoys stunning river views with terraces and open areas, and is surrounded by restaurants, cafes, bars, and a marina. The City, London's CBD, is just a few minutes' walk away, as is East London Tech City.
Careers support
Our dedicated careers advisors work with all students. Some students arrive at NCH with their career path clearly mapped, others need help finding their direction, our advisors are here to help both.
We're proud to be at the heart of a community of brilliant, entrepreneurial, and enthusiastic graduates, academics, and professionals who make up NCH and Northeastern University alumni. Career events offer opportunities to network with alumni and industry professionals across a range of organisations and sectors.
Future proof your career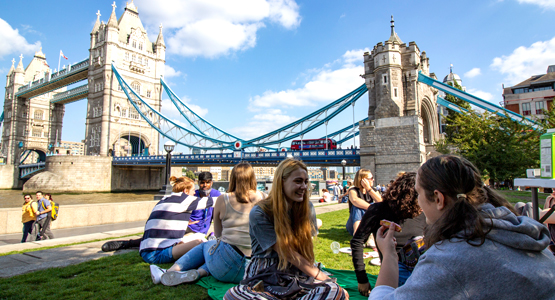 Available full-time or part-time, each of our degree programmes equips you with a unique combination of thinking, communication, and technical skills widely sought in sectors ranging from professional services and tech companies, to the creative industries and government. Our part-time study option gives you the freedom to work whilst you advance your skills.
International Students
NCH is licensed by the UK government to sponsor and assist with visa applications for study on all of our programmes.
Students who successfully complete an NCH Masters degree with a track record of compliance will be eligible to apply for a Graduate Route visa to work in the UK. Successful applicants will be able to stay and work, or look for work, in the UK at any skill level for a maximum period of two years.
Entry Requirements
Offers are typically made to applicants holding an upper second-class honours undergraduate degree, or equivalent. If you are below a 2:1, we will still consider your application. Each applicant will be assessed on an individual basis through their application, a reference and personal statement.
NCH welcomes applications from learners who may have been out of education for a while who have equivalent professional experience.
Follow NCH on social media
Facebook | Instagram |TikTok |Youtube