Postgraduate funding opportunities at Nottingham Trent University
PhD and Doctoral Courses in East Midlands England
Award-winning research
At Nottingham Trent University (NTU), our combination of academic excellence, focussed support and student experience makes us one of the universities of choice for postgraduate students across the world. In the most recent Research Excellence Framework assessment most of our research was considered as internationally excellent or world-leading. Our research students are an important part of our inclusive and vibrant research community.
We deliver ground-breaking research that has a real impact on people's lives, with major successes in fields such as Psychology, Biomedical Science and Business and Management Studies. Our thriving and supportive doctoral research culture creates strong relationships that enable discovery, drive innovation, and change the world. NTU is an award-winning, research-focused institution committed to developing the researchers of tomorrow, whilst tackling the global challenges of today.
Our impressive research to improve airport security detection of weapons and explosives in luggage, enable safer production of powdered infant formula, and combat food fraud, has earned Nottingham Trent University a Queen's Anniversary Prize for Higher and Further Education. This is the highest form of national recognition open to a UK academic or vocational institution.
Find out more about research at NTU.
How we work with you to make an impact
Our Doctoral School provides opportunities for PhD, MPhil and Professional Doctorate study. Both full and part-time research courses are available at NTU, giving you the chance to study in a way that fits in with your lifestyle. Order a postgraduate prospectus and take a look at the range of research opportunities we have on offer.
NTU Doctorate Plus Programme – Designed for MPhil/PhD students to support the key milestones in your research journey and empower you – in discussion with your supervisory team – to create an individualised package of chosen elective activities to support your career development as a researcher.
Studentships – As part of our commitment to research excellence, we offer a number of University-funded studentships each year. See our funding pages to explore the different options.
Facilities – Our students are equipped with a wide range of facilities and resources to help in their studies. Whether that's our Boots Library with over 400 PCs available 24/7, or our Ballistics laboratory at our Clifton Campus, the latest equipment is available in our teaching spaces while constant investment in new technologies provides every opportunity for academic success.
Employability – Our research students are encouraged to take part in conferences, seminars, and external networks. These are an excellent opportunity for you to share your work, meet other researchers, and build a network of contacts. Our own research conferences and seminars offer you the opportunity to present and discuss your work among the NTU research community. We also offer personalised careers advice with a specialist consultant for postgraduate research students.
Re:search Re:imagined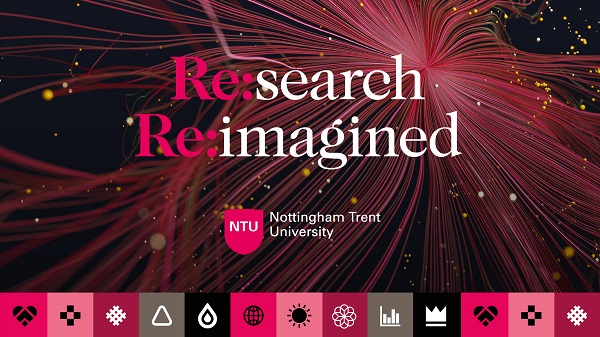 To us, research is about more than writing papers and proposing new ideas. By daring to think differently, we're disrupting the research landscape and finding the answers to the questions that really matter. From social media addiction to sustainable farming, we're inspiring the brightest minds to rise up and find solutions to some of the most significant global challenges facing society. 
Want to hear about our Open Events and other useful information? Keep in touch with us.