Masters study opportunities at Sheffield Hallam University
Masters and Taught Courses in Yorkshire & Humberside England

Unlock your career potential with a masters from Sheffield Hallam University 
Why choose Sheffield Hallam? 
We're one of the UK's largest universities, based in the heart of Sheffield one of the UK's biggest student cities. 

We offer more than 300 postgraduate courses across a wide range of subject areas. 

We're named The University of the Year for Teaching Quality in The Sunday Times Good University Guide 2020 and have also been awarded five stars in the QS Star rating. 
Our results in the 2019 Postgraduate Research Experience Survey (PRES) and Postgraduate Taught Experience Survey (PTES) set us apart as an exceptional place to study a masters or research degree, with an overall satisfaction rate of 83% on our postgraduate taught courses and 85% on our postgraduate research courses.
We'll get you work ready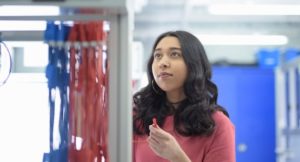 Our teaching prepares you for the real world. You'll be taught by experts in their field and get to put your skills into practice – on placements, workshops and projects with industry. At postgraduate level some of those projects will give you substantial autonomy and responsibility. And in some cases, they could give you experience with big global brands and organisations such as Adidas, Airbus, the United Nations and Sheffield United FC. 
Find out more about applying your learning within each subject area at shu.ac.uk/prospectus
Professional recognition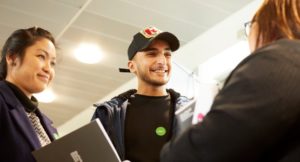 Many of our courses are fully accredited and recognised by professional associations, helping you gain the in-demand skills, powerful industry connections and valuable experiences that employers are looking for. Our business school is accredited by the Association to Advance Collegiate Schools of Business (AACSB), placing it within the top 5% of business schools globally.
Dedicated advisers
In your first few weeks you'll meet three dedicated advisers who will guide you through university. One helps with your studies, one provides any personal support or advice you need, and one helps you start your career. Our careers and employability service has a 96% student satisfaction rating (Welcome Back Survey, January 2020) – so you can be certain you'll find all the support, advice and unique opportunities you need to get exactly where you want to be. Find out more at shu.ac.uk/student-support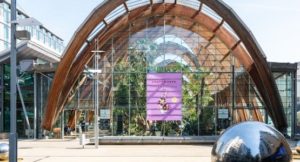 Study in one of the UK's most welcoming cities
Experience life in Sheffield – a vibrant, safe and friendly city with a low cost of living, and thanks to the 60,000-strong student community you'll find discounts around every corner. The city is located in the centre of the UK, just over two hours from London and one hour from Manchester by train. Find out more at shu.ac.uk/sheffield

Funding and scholarships
If you are a UK student, you can access postgraduate loans of up to £11,222 for taught and research masters degrees. Loans are available across most subject areas (subject to eligibility criteria) and can help with living costs while you study. If you are an EU student, please check shu.ac.uk/tuition-fees for the latest updates about funding available for you before you apply.
We also offer a range of scholarships for UK and international students, subject to eligibility criteria. Find out more about available funding and scholarships.
Entry Requirements
You can study most masters courses at Hallam with an undergraduate degree graded at 2:2 or higher. And for many courses you don't need to have studied the same subject before which means you're open to expanding your horizons.
The University also recognises your prior learning gained through your professional experience and study. This recognition is turned into credit points which reduce the amount of time it takes to finish your qualification. See our website for more detail.
Online events
Want to see all that Sheffield Hallam University has to offer? Come along to our online open day to find out what studying a masters degree or research course could do for you and your future.
It's your opportunity to speak to tutors and current students for in-depth course knowledge and information, explore our facilities and learn more about the application process, funding and study options. Register for our next open day now
Find out more
Email: [email protected]
Telephone: +44 (0)114 225 5555