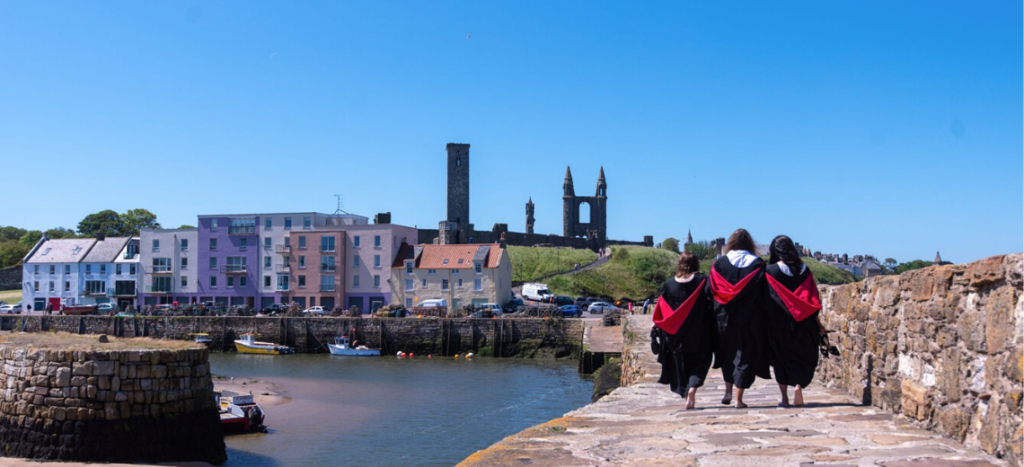 Scotland's first university, an experience like no other
Masters programmes to help you find your future.
Are you looking to earn an outstanding postgraduate qualification from the UK's top University (The Times and Sunday Times Good University Guide 2022)? Do you want to improve your career prospects and start competing for senior positions in industries around the world? The path to your goals and ambitions starts with a postgraduate programme at St Andrews.
Known across the globe as a world leader in education for over 600 years, the University of St Andrews has helped some of the brightest and most promising students to thrive both professionally and academically.
Our graduates go on to help shape the world – From ambassadors to politicians, leading researchers to board members of international corporations and organisations. Wherever you want to go, a postgraduate qualification from St Andrews will help you realise your full potential and make your own lasting mark on the world.
Tell us what interests you – Sign up on our website for more information or join us in an online event.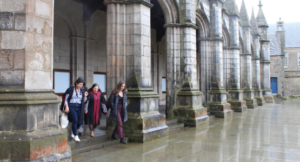 Courses
If you are looking for a postgraduate taught course that will help you achieve your academic and professional goals, taking your understanding to the next level, you will find all you need at St Andrews. Our programmes are challenging, highly acclaimed and will leave you with a prestigious qualification recognised around the world that will make you stand out from the crowd.
See the full list of masters programmes available on our website.
Reputation
The University of St Andrews is ranked 1st in the UK (The Times and Sunday Times Good University Guide 2022) and with us you are guaranteed a student experience like no other. Voted by students themselves in the National Student Survey, the experience of life and study in St Andrews is un-matched around the country.
Living in our small and picturesque coastal town with great transport links to nearby cities and the world beyond, you will have the space to think and excel at your studies, along with everything needed for an active and unforgettable student life.
You will soon find the unique scale of our town and university builds a strong and lasting sense of belonging and safety that is hard to find elsewhere. It also gives you a much more individual and personal learning experience that makes your studies that much more rewarding and unique to you.
Funding and scholarships
There are a number of different scholarships available for postgraduate students from all over the world which can help fund all or part of your degree. Full information on all of these can be found on our website.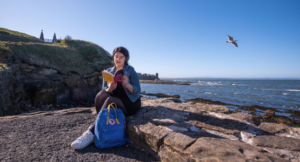 Careers
As a graduate of St Andrews you will be in high demand by employers everywhere because of the reputation and high-quality knowledge, skills and abilities gained from a St Andrews qualification.
96% of our graduates are in work or further study within 6 months of graduating, a number we are very proud of. Our dedicated careers centre will support you in finding your position, or your path, from day 1 of your studies until well after you graduate. With alumni in industries all over the world you can also connect to former students already working in your field of interest, opening up networking, career and work-experience opportunities, on top of just being able to get advice on how to get to where you want to be.
Masters programme virtual talks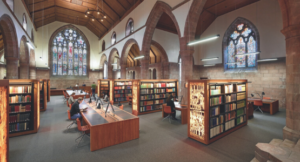 We host regular Masters programme virtual talks that are open to everyone interested in studying a postgraduate qualification in St Andrews. Join a member of our admissions team to hear all about our leading postgraduate experience, our programmes, and where a masters from St Andrews could take you.
Book your place in an upcoming event on our website.
Tell us what interests you – Sign up on our website for more information or join us in an online event.