MSc Applied Clinical Psychology course
Information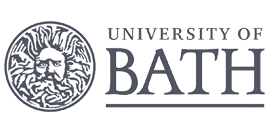 Students Shannon, Angela and Joe share their views about the MSc Applied Clinical Psychology course at University of Bath. They reflect on what have been the highlights of studying here and the ways in which they benefit from being on the course. Information correct at time of production. Views and opinions expressed by the participants in these films are their own and not necessarily those of the University of Bath.
Please check here for all up-to-date information, details on courses and other aspects of University life.
The MSc Applied Clinical Psychology is not professionally accredited and will not provide you with a licence to practise.