Sinwai Cheung – MSc Sport Business Management graduate
Information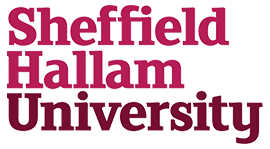 Sinwai studied MSc Sport Business Management at Sheffield Hallam University. After graduating, he secured a sales executive job at a professional football club in north London.
'I started my journey at Hallam back in 2012 when I studied an undergraduate degree to be a PE teacher, but soon I realised it wasn't for me. I just wanted to work in football. So I applied for a bursary which helped me to move on to the Masters in Sport Business Management.
'I loved the work-based learning nature of this course. It prepared me for real-life work and gave me the opportunity to work for Sheffield United and Sheffield International Venues and gain a valuable experience. The support I received was great, especially from my mentor who was always there to motivate and inspire me to better myself by doing a masters.
'On my job as a sales executive, I'm applying the knowledge and skills I've acquired from the subjects I've studied during my course such as finance, marketing, research and strategy in sport into my real life work. It's also given me the confidence to research and think outside of the box.
'The time I've spent at Sheffield Hallam was incredible! I met all my life friends here and I've seen myself grow from a shy person to a confident one equipped with the right knowledge to further my career – The university has shaped me and my future and helped me get where I am today.'
Find out more about postgraduate study at Sheffield Hallam University