Studying a degree in the UK as an International Student
Information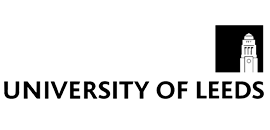 Doing a Masters degree in the UK at Leeds you'll learn from experts and shape your learning with the latest research in your field.
Meet Akash, an Indian student studying a Masters in the UK.
As an international student studying a Masters, your experience will be shaped by research that makes a difference, tackling the big issues affecting today's world.
You'll be joining a leading UK research university and one of the top 100 universities in the world.