First Minister of Wales, officially opened Swansea University's Morgan Advanced Studies Institute (MASI)
Information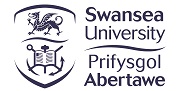 The Right Honourable Mark Drakeford MS, First Minister of Wales, officially opened Swansea University's Morgan Advanced Studies Institute (MASI) during a virtual ceremony on 26 February.
The institute is the first of its kind in Wales and will focus on bringing people together to conduct interdisciplinary research responding to some of the world's most critical opportunities and challenges, such as how to renew, refresh and revive effectively in a post-pandemic era.
Teams will work to change the world for the better through discovery and innovation of processes, materials, technologies, theories, concepts, policies and practices and will serve people across the globe with leading research and enterprise.
MASI will be a movement with urgent purpose; a community based in Swansea but with inclusive and diverse connections across Wales, the UK and internationally.

First Minister Mark Drakeford said: "Wales has a proud history of leading and supporting cutting-edge research and innovation and has been a globally-engaged nation in this area and I am proud to be able to open the next stage to continue this work.
"This new Advanced Studies Institute, named in honour of my predecessor, former boss and once Chancellor of Swansea University, the late Rhodri Morgan will bring together world leading interdisciplinary researchers to address the urgent challenges of our time, working across the areas of policy, technology, materials, process and theory."
Learn more about the Morgan Advanced Studies Institute (MASI)
Find out more about postgraduate study at Swansea