Swansea University Launches Brand New LLM in LegalTech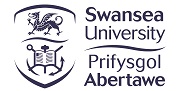 Swansea University's School of Law is launching a brand new master's in LegalTech this October – the first of its kind in the UK! This all-new course will develop students into 21st century lawyers and legal service practitioners able to utilise technologies to drive innovation across the profession.
The LLM in LegalTech will look at how Artificial Intelligence (AI) and other technologies are shaping the future of the legal profession. The course will explore how LegalTech increasingly needs to be applied to practice in the legal field, while encouraging students to learn new skills and embrace innovation. Teaching will be broken down into two general areas – how AI can be applied to the law and how the law is applied to AI.
This innovative postgraduate course is aimed at law graduates and those currently practicing at all levels within the legal profession. No prior knowledge or experience in coding or working with technology is needed, but legal knowledge is essential.
The topics of study on this new master of laws programme are likely to include:
• Accountability in the digital economy
• AI and law Automating legal services
• Computational thinking; Digital intellectual property
• Legal Tech entrepreneurship, and
• Quantitative analysis and Rights
Traditional and specialist legal career opportunities may include:
• Lawyers
• Legal engineers
• Legal project managers
• Legal data scientists
• Legal risk managers
• Legal technologists
Find out about this brand new LLM in LegalTech at the Hillary Rodham Clinton School of Law