Postgraduate funding opportunties at University of Plymouth
PhD and Doctoral Courses in South West England
Research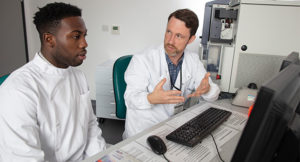 With an international reputation for quality research across our faculties, the University of Plymouth is one of the leading research universities in the South West of England, with the Faculty of Medicine and Dentistry ranking first in the country for research outputs based upon the quality of the publications, and the number of citations (REF 2014). It doesn't stop here – our researchers have recently influenced government legislation, both in the UK and abroad, due to their research into the presence of microplastics and microbeads in our oceans.
Our research institutes
Our research institutes fully reflect the University's interdisciplinary approach, allowing for the nurturing of our diverse research strengths. They support and encourage collaborative activities, provide a first-class research environment for staff and students and help to showcase ground breaking work of high impact to key audiences and stakeholders on a global stage. To find out more about our institutes visit our webpages.
Facilities
The campus has been redesigned and modernised to create improved study and leisure amenities, including:
Charles Seale-Hayne library with 24 hour access, 365 days a year.
Our world-class performing arts centre, The House, built to the very highest technical and sustainable specification.
The beautifully restored gardens of Drake's Place, which serves as a hub for public events and activities.
Our Marine Building, which houses some of the most advanced marine testing facilities, including: deep-water wave tanks, a ship simulator, technical labs and a support space.
The new Derriford Research Facility, with hi-tech equipment which will accelerate our world-leading research.
Location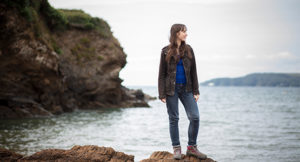 Unlike many other universities, our campus is based right in the heart of the city, which means you're never too far away from the action. Not only do we have the South West's 2nd biggest pedestrianised shopping area, but we also have a highly connected train station. Best of all, we can offer you the spectacular waterfront of Plymouth Sound, which stretches out across the renowned Plymouth Hoe and our historic Barbican. All of this is only a short walk from the campus.
Support for postgraduate students
The Doctoral College operates across the entire University and has an executive role in assuring quality and due process for postgraduate research degrees. Its support includes:
The provision of good facilities for learning.
Access to scholarships, studentships and bursaries for research degrees, professional doctorates and taught masters programmes.
Opportunities for research students to develop professional skills through a free comprehensive programme of generic skills workshops and study days.
Assurance of the quality of our provision through codes of practice and feedback from research students.
Designated social space for postgraduates, should they want it.
Support from the Postgraduate Society through monthly exchange sessions.
For information about how the current situation might affect your application to study with us, please visit our website.
Postgraduate Open Evening – 13 October 2021 16:00 – 19:00
Our Postgraduate Open Evenings are designed to help you find out about the range of postgraduate and professional development opportunities. Both academic and professional support staff from the University will be available to answer your questions and give you advice, guidance and information about our programmes.
Find out more about our next Postgraduate Open Evening