Postgraduate funding opportunties at University of Portsmouth
PhD and Doctoral Courses in South East England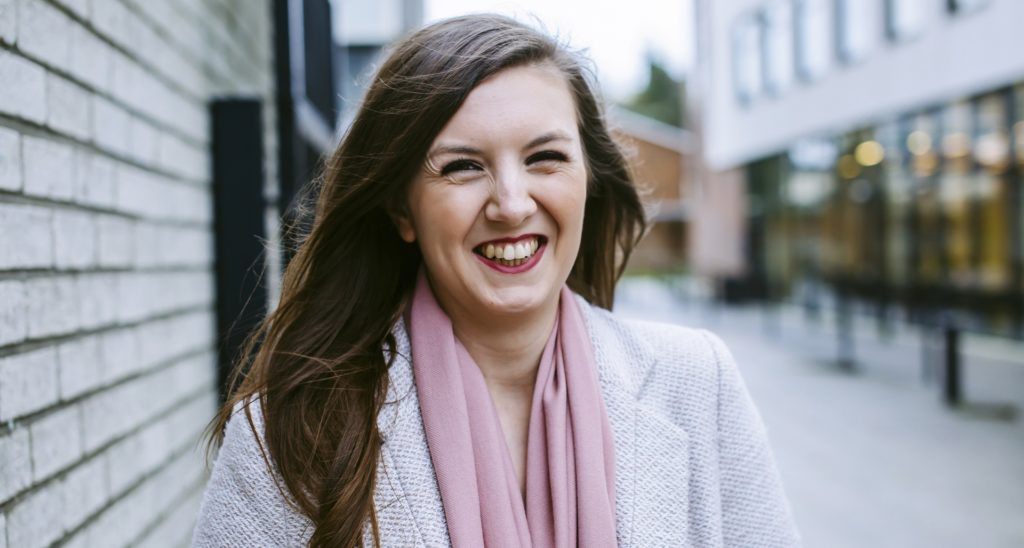 Postgraduate research opportunities at the University of Portsmouth
PhD and Doctoral courses on the island city
Give me a chance to help better our world. To tackle tough challenges through research that matters. Give me the University of Portsmouth.
We are the University of Portsmouth: a new breed of university, dedicated to your personal growth and development. Our horizons are broad. Our instinct is to explore. Our promise is to inspire.
Ambitious to make change happen in the world? We'll help you channel your deepest interests into studies with real potential to transform. Our research is driven by a desire to solve challenges for communities, countries and the world at large. With space and time to find your niche, you'll discover a lot about yourself, too. Here, you'll become all you can be.
From our city centre campus, to online, to your workplace, you can choose from a wide range of subjects and modes of study.
Why Portsmouth?
No.21 university in the UK (Guardian University Guide 2020)
Outstanding Gold-rated teaching for our students (TEF)
Dedicated Graduate School supporting all research students
Top 25% of universities for postgraduate research student experience (PRES Postgraduate Research Experience Survey 2017)
Research scholarships, bursaries and funded projects
Reasons to be confident
A research degree is like no other mode of study. We want you to feel empowered in your work. So we help with the nuts and bolts which hold your research together. And we don't stop at training you in research methods and the skills that help you stand out – like how to manage a complex project. We also train supervisors to do a great job of guiding and supporting you.
For your next step, you'll enjoy the support of an expert team who know the worlds of academia and all kinds of industry inside-out. Our Careers and Employability Service offer expert, tailored advice to help you secure and shape the future you want. They have strong links with local employers. They can advise you on career planning and volunteering opportunities. And they organise dedicated employer events. You can tap into their support for up to 5 years after you leave us.
Covering your costs
You're investing in your future. We're here to help you understand the fees and costs involved, and what support is available to you. That support could include a range of loans, scholarships and bursaries. We also offer some funded PhD projects.
Here's a fact that should give you some peace of mind: Portsmouth is one of the UK's most affordable cities for students, according to the NatWest Student Living Index 2019.
Take a look at our comprehensive guide to fees, funding, scholarships and more.
Research breakthroughs
We are a university that solves society's problems. Many researchers are actively involved in supervision.
Recent breakthroughs include the discovery of a new enzyme that could make single-use plastic recyclable, the development of new lightweight components for vehicle parts made from more sustainable materials, and the use of virtual reality to help prevent burglary and rehabilitate offenders.
At home with fresh ideas
Portsmouth isn't just a great place to study – it's a great place to live. Steeped in history but with a modern vibe, it is an island city that's open to the world. There's inspiration round every corner..
After a hard day hitting the books, it's important to give yourself a break. Here, it's easy to reset and revive. At the heart of a compact city centre campus, we're nestled among shops and cafes, near a theatre and concert hall. And the beach is an easy stroll away. Just a short walk from Portsmouth & Southsea railway station, getting here couldn't be easier.
Postgraduate Open Evenings
Get face time with supervisors. See how flexible postgrad at Portsmouth is. Find a way forward with funding and finance. These are just some of the opportunities you can take advantage of if you visit us at a postgraduate open event.
Request a prospectus
You'll find more great reasons to choose Portsmouth in our Postgraduate Prospectus.
Discover more about postgraduate research at Portsmouth.