Masters study opportunities at Nottingham Trent University
Masters and Taught Courses in East Midlands England
Masters study opportunities at Nottingham Trent University
Whether you're looking to progress from your current role, change industries with an accredited qualification, or simply explore the subject you love, Nottingham Trent University (NTU) has the postgraduate course for you.
There are many motivations for studying beyond your degree — at NTU, our suite of postgraduate courses offer professional relevance, academic insight, and the flexibility to accommodate busy lives.
We offer a variety of taught postgraduate courses and a wide range of research degree options across our eight academic schools. Our taught postgraduate courses are designed to develop in-depth knowledge in a specialist field of study. All foster skills that are valuable in a professional context, such as analysis, independent critical enquiry and effective communication. Many have been designed in consultation with our contacts in business, the public services and the professions to have direct practical applications in the workplace. Others are oriented more towards fostering research skills and furthering an academic career.
You can order a postgraduate guide to browse all of the courses we have on offer.
Our professional courses – in areas including business, law and teacher training – are aimed at enhancing your employment profile and enabling you to achieve more, much earlier in your career. These courses are designed to meet the needs of industry, commerce and the professions and give you the skills, know-how and contacts that you need for success in the workplace.
We have a range of funding possibilities on offer such as scholarships and bursaries. These have helped hundreds of students study at NTU and achieve their ambitions. Scholarships and bursaries are awarded to students on eligible courses who can demonstrate excellent achievement, passion and dedication to their studies. You may be able to take advantage of our 20% Alumni Discount, which most current and recent NTU students are eligible for.
Have a look at the NTU website to find out more about the funding opportunities available.
And don't forget to take our virtual tour and discover more about studying at NTU.
Why study at NTU?
NTU is one of the biggest and most popular universities in the UK offering a number of benefits for our postgraduate students.
From national awards and outstanding facilities, to research that's changing the world – there are plenty of reasons to choose NTU.
Flexible study options
As well as full time courses we have distance learning, block-release and part-time study options to enable you to combine further study with work or family commitments.
Strong links with companies worldwide
This keeps our courses cutting-edge in a rapidly changing world, as well as offering a variety of placement opportunities ranging from a few weeks to a year in industry, all aimed at improving your employability.
Expert teaching
Our academic supervisors, tutors and lecturers are leading practitioners in their fields and engaged in world-class consultancy and global research.
Plenty to get involved with
We have over 160 societies to help make the most of your student experience, including everything from astronomy to volunteering and from fashion to cocktails.
Guaranteed accommodation
All three of our campuses provide high-quality on-site accommodation in a range of furnished self-catering residences offering en suite or shared bathroom facilities. We have accommodation, including purpose-built studio accommodation, specifically for postgraduate students.
Personalised and specialist careers advice
With a dedicated careers consultant for each school and a specialist consultant for postgraduate research students, there is great support for you throughout your time at NTU.
Our courses are designed to meet industry needs and standards, making them easy to translate to the working world. This is why approximately 97% of postgraduates from NTU are employed or continuing with their studies within six months of finishing their degrees*. (*DLHE Survey Postgraduate results 2016/17).
Re:search Re:imagined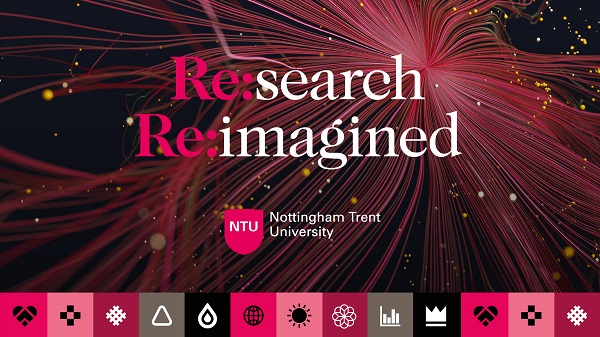 To us, research is about more than writing papers and proposing new ideas. By daring to think differently, we're disrupting the research landscape and finding the answers to the questions that really matter. From social media addiction to sustainable farming, we're inspiring the brightest minds to rise up and find solutions to some of the most significant global challenges facing society. 
Want to hear about our open events and other useful information? Keep in touch with us, or chat to some of our current students and staff online.